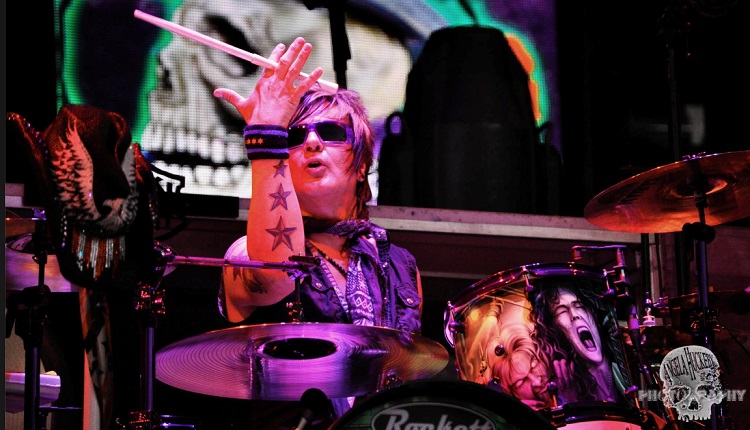 Los Angeles — RIKKI ROCKETT has had a cancer scare.
The POISON drummer  took to his official Facebook earlier today and revealed the scary news by telling fans the following; "I discovered a lump on my throat last Wednesday. I was rushed into a scan the next morning that showed a mass and something on the tongue."
He continued; "The ENT Dr. feared cancer and we set up a biopsy for this morning."
The Pennsylvania native who turns 54 this year has lead a relatively healthy life-style compared to most rockers. According to online interviews it appears that ROCKETT has been a vegetarian, bordering vegan for roughly 20 years. And ROCKETT is (was) seldom seen drinking or smoking even in the hey day of his band's party days.
In a 2006 interview he stated: "I'm nearly a vegan … about 95% … meaning I'm not perfect!" when asked if he was vegetarian or a vegan.
As of 2015 his Wikipedia notes; "Rockett is a vegan."
So maybe he's now perfect and no longer just at 95%?
In addition to a healthy in take of fruits and veggies ROCKETT also has achieved Black Belt status in Brazilian Jiu-Jitsu.
In his posting screen captured below, ROCKETT closed with; "God was watching over me once again and I have been blessed to be with my children on the earth longer….Love to all my supporters!"
We at Metal Sludge wish our own old skool contributor Dr. Rockett a speedy recovery.
Follow Rikki on twitter @RikkiRockett