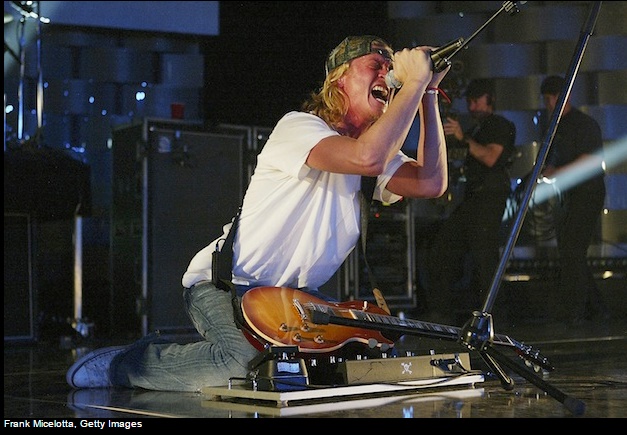 What Else Is New? — In the on going insanity that is the life of WES SCANTLIN it appears the singer has missed a flight which caused his management to cancel a PUDDLE OF MUDD concert over the weekend.
The multi platinum act was scheduled to play "The Machine Shop" in Flint Michigan on Friday June 19th but due to the singer's absense the show could not go on.
According to the club's official Facebook page they were not happy about the turn of events upon finding out SCANTLIN missed his flight and even noted the band was in town and equipment was there, (at the club) but SCANTLIN was not.
The club's official Facebook statement in part reads, "Tonight's PUDDLE OF MUDD concert was just cancelled by their management due to Wes Scanlon not getting on the plane. We do not know all the details, but the band is in town and the gear is here. We are beyond frustrated with this situation. Most unprofessional situation in the almost 14 years we have been open."
Below is a screen capture of The Machine Shop statement