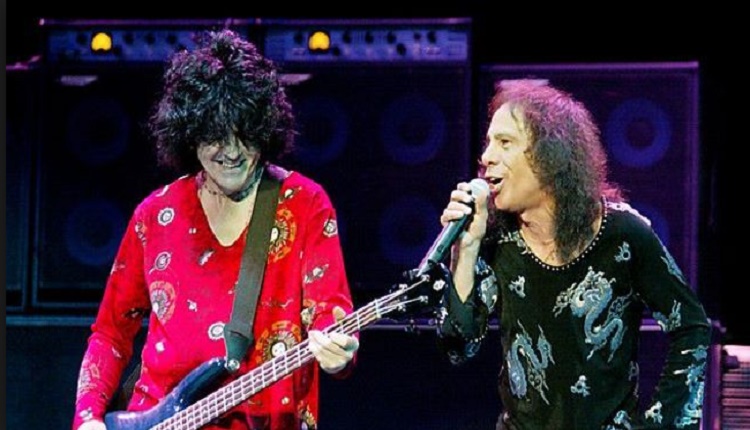 RIP
Former Rainbow/Dio bassist Jimmy Bain dead at 68
Ultimate Classic Rock — Reports are circulating that Jimmy Bain, who played bass with Rainbow in the mid-'70s and Dio throughout the '80s, has died at the age of 68. At the time of his death, Bain was a member of Last in Line, which was comprised of Dio veterans guitarist Vivian Campbell and drummer Vinny Appice and singer Andrew Freeman (Lynch Mob, The Offspring).
The group had performed as recently as Wednesday (Jan. 20) in Miami. They were taking part in Def Leppard's Hysteria on the High Seas Cruise, which is expected to return to Miami tomorrow (Jan. 25). Last in Line's debut, Heavy Crown, will be released on Feb. 19.
At press time, his death is unconfirmed by his family or the band. But Simon Wright, who drummed with Dio from 1989 to 1991 and 1998-2010, posted "Jimmy Bain R.I.P." to his Facebook page early this morning. In addition, Diana DeVille, who works at Wendy Dio's Niji Management, posted a picture of the two of them to her Instagram account with the caption, "I am in shock to hear that yet another one of our Rock friends has passed on. RIP Jimmy Bain. You will be missed. #grimreapersucksagain #heartbroken"
Read More at Ultimate Classic Rock: Jimmy Bain, Dio and Rainbow Bassist, Reportedly Dies at 68