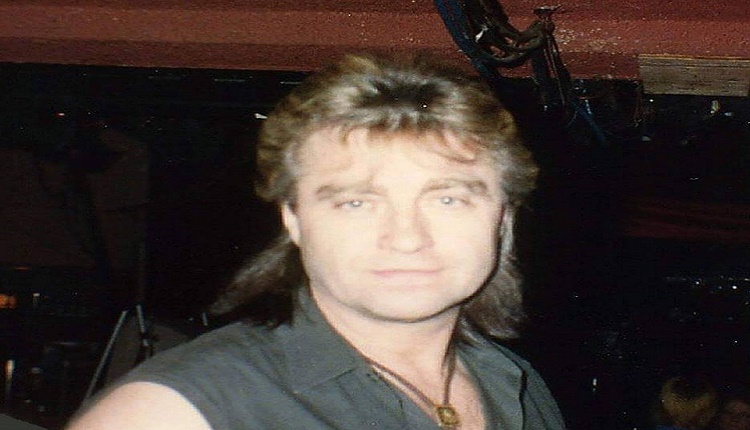 RIP
Legendary Hollywood club owner Filthy McNasty of FM Station
Hollywood, CA — The Southern California club scene has lost another legend as Filthy McNasty has passed away.
According to a posting on the former club owner's Facebook earlier today, it appears he passed away on April 13th.
The update notes he had been battling cancer.
McNasty was the owner of FM Station which closed it's doors at the North Hollywood location in 1997. The same location had a reunion event May 16th 2008.
McNasty first owned Filthy McNasty's on the Sunset Strip in the 70's. That location later became known as The Central and eventually The Viper Room.
Los Angeles based music journalist Gerry Gittelson and Hollywood entrepreneur Howie Hubberman posted comments about McNasty after hearing the news.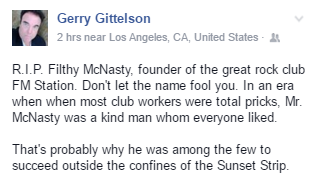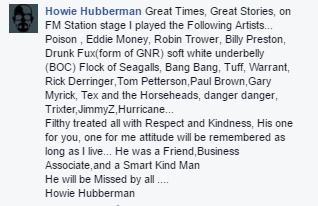 Filthy McNasty on Facebook, also visit the FM Station page.
More on the history of Filthy McNasty and FM Station is noted below.
——————————–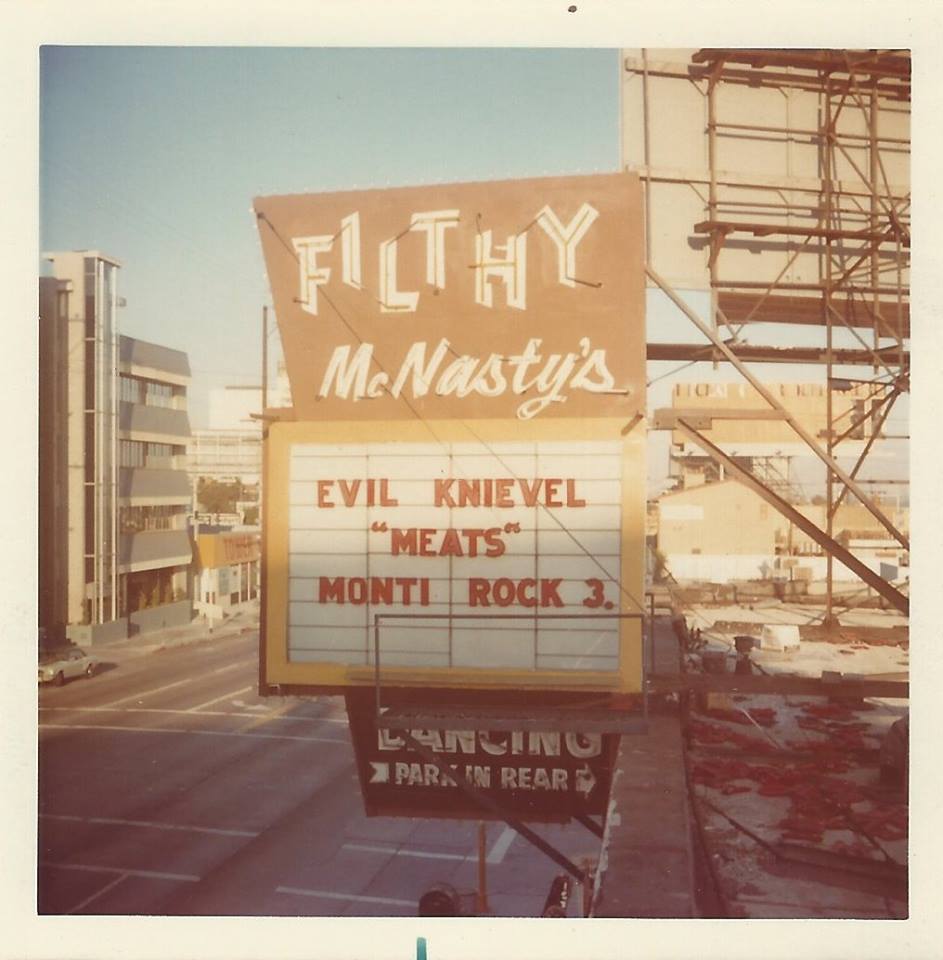 A little more background on the F.M. Station owner… Filthy Mc Nasty opened his first club in 1969 after purchasing the "Melody Room", a pint-sized jazz joint on the Sunset Strip, dubbing it "Filthy McNasty's".  Celebrities such as Elvis, Mick Jagger, Jim Morrison and John Wayne appreciated his "no photo" low key environment where they could relax, alter consciousness using… whatever, and then leave with 'new friends' without reading about it in the L.A. Times the next morning.
Intent on retaining its venomous rock and roll history with Hollywood's new "Generation Hip", McNasty sold the Melody Room in the early 90's to a group of young artists (including actor Johnny Depp). The Viper Room opened in 1993 achieving landmark status (after River Phoenix 'kissed the speedball sidewalk' on Halloween night later that year). Since then, The Viper Room is home to several local bands as well as hosting the occasional midnight show for industry heavyweights.
Founded in 1976 by proprietor Filthy McNasty, (owner of the original Filthy McNasty's which is now the Sunset Strip Viper Room) FM Station was the premier live music venue of the San Fernando Valley. Located at Victory and Lankershim in North Hollywood, FM was the favorite watering hole to many of the music industry's shiniest of stars, and was often coveted as their 'nasty' little secret.
FM Station helped launch the careers of many local bands such as Poison, Warrant, Bullet Boys, Bang Tango, LA Guns, Femme Fatale, WWIII, Jones Street and many others. Mike Inez, bassist for Alice in Chains, toasted his first gig playing for Ozzy Osbourne here. Ralph Saenz, singer for Metal Skool and Atomic Punks, actually played with original band, Long Gone, at FM. Disco empire, Boogie Nights started here until capacity crowds forced them into cloning practices. Kiss Tribute band, Cold Gin played their first gig here without make-up.
What happened to the F.M. Station?  As the hordes of Hollywood's hair-band hopefuls packed up their wagons and headed back home, rock and roll proprietor Filthy McNasty knew it was 'last-call'. With little notice or fanfare, FM Station Live in North Hollywood, CA closed its doors for good in 1997. One of LA's premiere live music clubs was gone.
The new owners crowned their investment "Salon Corona" attracting silver-toothed cowboys and the occasional velvet-laced crooner, serenading local Latinas at capacity crowds. A new era had begun. Before closing its doors the club in its final days was well known as a place where you could see some of the best tribute bands in town like "Atomic Punks", "Aeromyth", "Cold Gin" and "Sheer Heart Attack."
Read More HERE
Written by GerryNorth, Copyright © Parousia Buff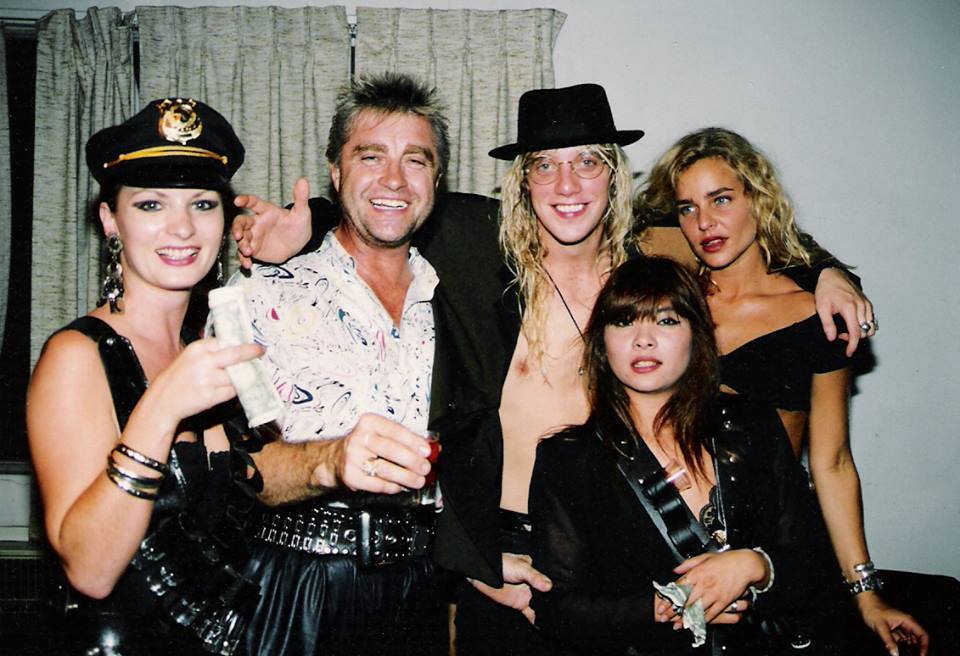 Filthy McNasty with the late Jani Lane, Bobbie Brown
and some friends backstage at FM Station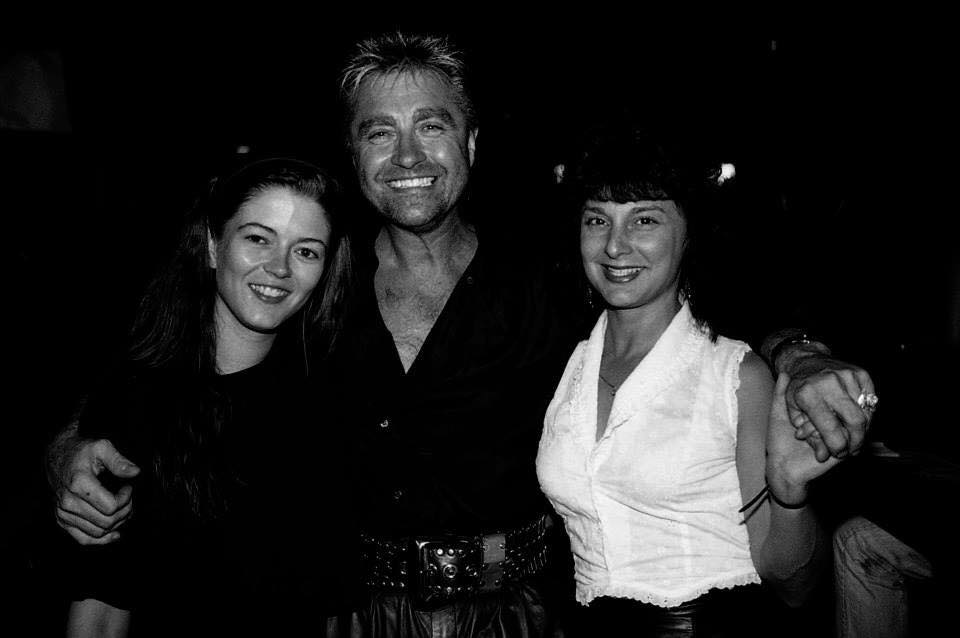 Filthy with long time friends and FM Station employee's Maureen Singleton and Fawn Primrose-Raines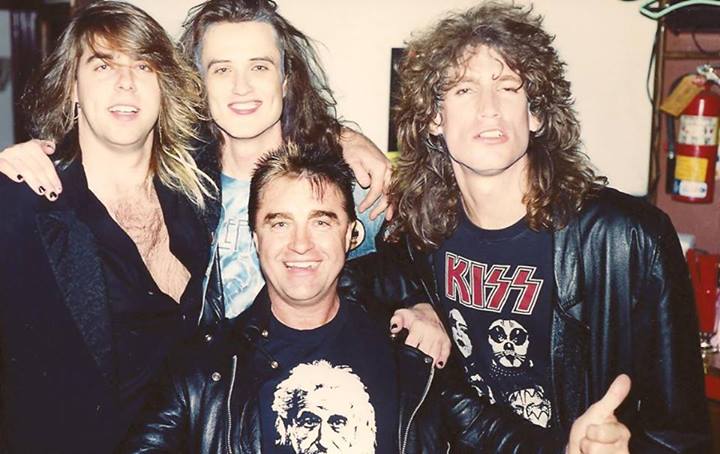 Filthy with local promoter Royale Edward, Chris McLernon and Tommy Thayer (from then KISS tribute band Cold Gin)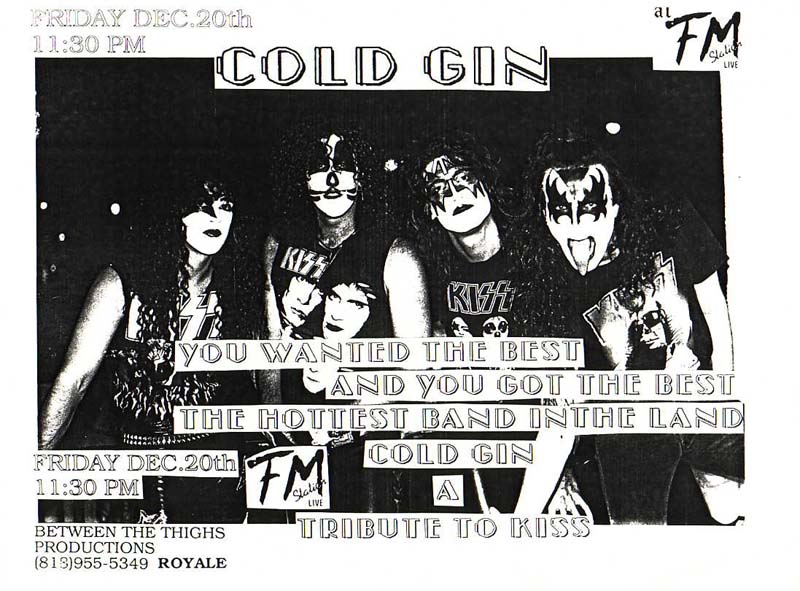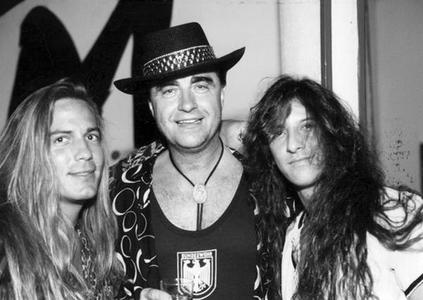 Filthy with Shawn Crosby and Mickey Perez of Jones Street
——————————–