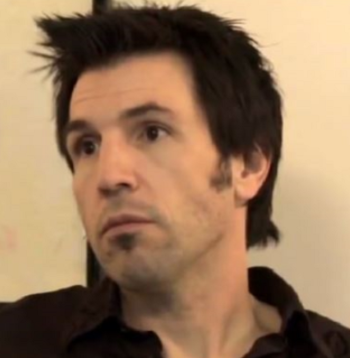 Metal Sludge — Well, at least he admits it.

Former Saigon Kick drummer, and one-time Red Dragon Cartel member Phil Varone admits that last year's retirement announcement was dramatic, ridiculous and embarrassing.

Metal Sludge was one of the first to report on Varone's big decision to retire, and even joked with him about his continued retirement from previous career paths in Comedy and Porn.

Varone seemed to take offense to our fun little article, and got a little upset with Metal Sludge.

Varone then tried to go hard with some even more ridiculous and embarrassing threats…

…but like his Porn career, Varone went soft after we posted "Dear Quitter An Open Letter to Phil Varone."

We haven't heard from him since.

Now it seems the ex->insert any random profession here< has owned his latest retirement from the music industry decision – as – for the most part silly.

We couldn't agree more.

See Varone's social media post below.