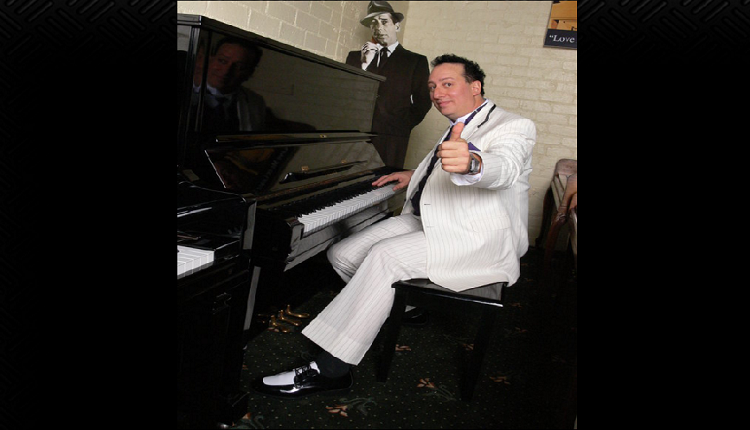 GET PUMPED FOR TRUMP!
Sammy Serious looks back with 'no regrets' at classic Zeros lineup and forward to Trump as President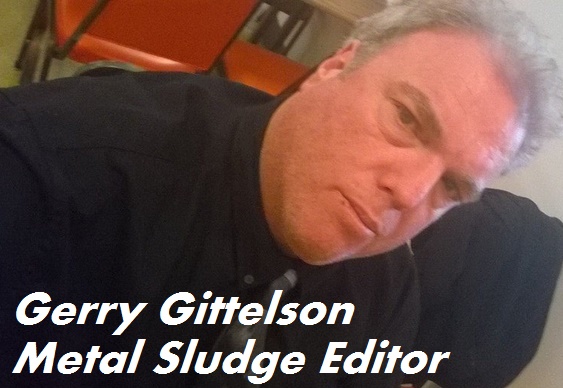 LOS ANGELES — Purple power. There is still some of it left in the form of Sammy Serious, who is forging on with the Zeros, that inconic glam act from Hollywood that tried to follow in the footsteps of Poison and Warrant a generation ago but ultimately failed to live up to the hype.
Warner Brothers re-released "4, 3, 2, 1 … Zeros" this past May, and though the singer with a knack for catchy choruses maintains that his former Zeros bandmates have no interest in re-uniting, Mr. Serious is not giving up.
He wants to make one last hooray before finally submitting to the fact that "Love's Not Fair," the Zeros' signature song, might actually be true.
At any rate, Sammy Serious and I have known each other a long time, and we've remained close through the years while both conceding we've had our ups and downs.
We all remember the hair-dyed hysteria in Hollywood, however fleeting, when iconic clubs Coconut Teaszer and The Whisky both were painted purple, when the band used to cruise the Sunset Strip in a customized purple convertible hot rod, when a Zeros concert was an indeed an event.
So today we hark back. On the other end of the cell phone, all the way in New Jersey, Sammy is on the line. Let it flow, let it flow, let it flow.
—————————————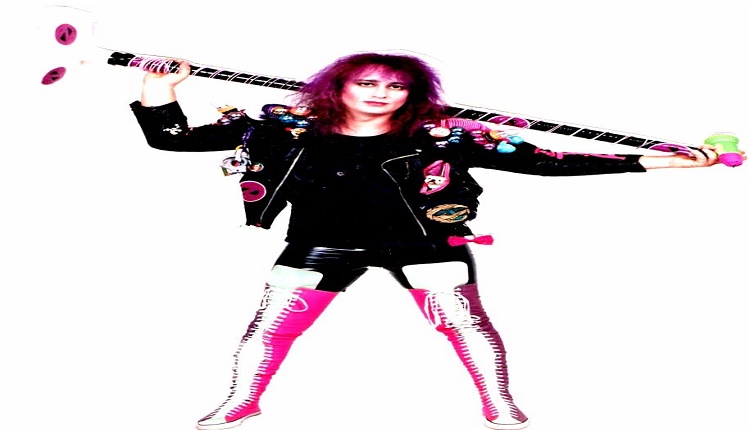 METAL SLUDGE: Hey Sammy Serious, what's the very latest with you and the Zeros?
SAMMY SERIOUS: I don't know. That's a good question. I was doing some shows on the East Coast, stuff like that, hanging around, doing some gigs, and now Warner Brothers has put out "4, 3, 2, 1 … Zeros"; they've released that back in May on iTunes.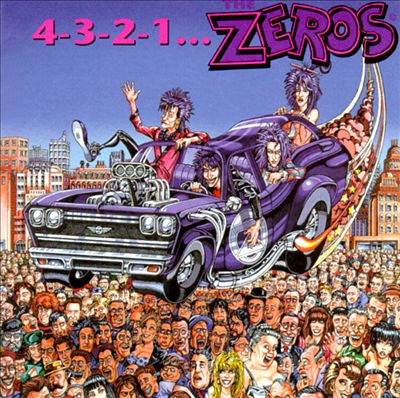 Really? Did it sell any copies?
SERIOUS: Yeah, we sold a few records. I was trying to promote it, trying to get the (original) band back together, make it like it should have been because we fell short.
Well, I thought it was an incredible record.
SERIOUS: I wanted to go out and re-establish that record, to go out and tour and try to promote it a little bit. We still can. It's all sort of up in the air.
You mean get back together with Danny Dangerous, Joe Normal and Mr. Insane? My god, I remember all the names, Sammy.
SERIOUS: I've tried to get those guys plenty of times. They just don't want to do it. They're really just not into doing something.
You did that last record not to long ago, the one with the cartoon pic of you.
SERIOUS: "Zero In."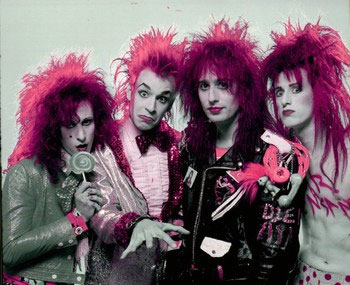 Yeah, I loved that CD. Remember you did that special private show at that studio for just me and my daughters a few years ago?
SERIOUS: Yes, I remember that.
They really liked that. Plus, you even changed some of the words to take out the cuss words!
SERIOUS: Yeah, I remember that, too.
You're a nice guy, Sammy. Maybe you're too nice. Do nice guys finish last? Maybe if you're wild and crazy and getting arrested like Vince Neil, the Zeros might have been as big as Motley Crue. Did you ever think about that?
SERIOUS: That's just the way it is, I guess. I was just into music and playing gigs, and all that other stuff, just throw it by the wayside. I didn't get into it too much.
You mean the whole Hollywood social scene back then?
SERIOUS: I was part of it, as far as what you're saying, because you saw me there, but I didn't take it to that limit.

But you wanted to be as big as Motley Crue. You wanted to be that successful, no?
SERIOUS: Sure. Yeah. We were pretty much on our way, too. It was not a non-reality. It was pretty much happening, but we got cut short. There's nothing I can do about it now. It was one of those things. We fell through the cracks.
Here is a story I've been telling for years: You tell me how accurate it actually is, OK?
SERIOUS: Yeah, OK.
In my early 20s, I was living with a roommate on Detroit Street in Hollywood, a guy named Randy Sosin. I was trying to make it as a rock reporter, and he was trying to make it as a manager, an executive — and he actually did eventually become very successful and worked at Interscope and all these places. But anyway, he was scouting A & R at the time for Pasha Records, and he went to go check out Rattlesnake Shake at the old Hollywood Palace, and the Zeros were opening up, a band he had never heard of, and he came back to Pasha Records and said: "Fuck Rattlesnake Snake. You need to sign the Zeros and do a record." And the rest is history.
SERIOUS: Yup, that's correct. Randy Sosin, he did see us open. I don't remember the Rattlesnake Shake part.
That's the one part I am sure about.
SERIOUS: OK, then, yeah. Randy was a great guy, he produced us in the real early days, and we ended up re-recording the record for Restless.
And Spencer Proffer, who had done Quiet Riot, what was his role?
SERIOUS: Spencer Proffer, he owned the studio, so he made the record for us. He was part of it. We also had an engineer and Howie Hubberman and that whole crew. We recorded at Spencer's place, and Randy was working with him.
It came out great, though. It's a great fuckin' record.
SERIOUS: It was. I thought everything we did was really cool. There is nothing we regret. It was a good band. The lineup was good. Everything was good. What happened with it was kind of disappointing, but at the same time, what can you do?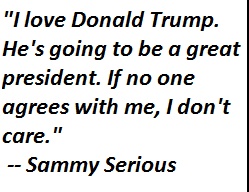 You did tour the USA back and forth a lot. You did do that.
SERIOUS: Yeah, we went out, we went across America a few times and played a bunch of gigs. What happened with Spencer, that fell through, so we re-recorded it with Restless Records, like I said, and we started going out, but then it started getting really stupid to a point where it all exploded on the road.
You mean imploded?
SERIOUS: In some ways it exploded, and in some ways it imploded, so who knows? (laughs) I don't know which one it was.
Have you met a lot of girls through the years who died their hair purple?
SERIOUS: There were a few of them, yeah, but you know, that was part of it, the purple car, the purple hair, the whole deal.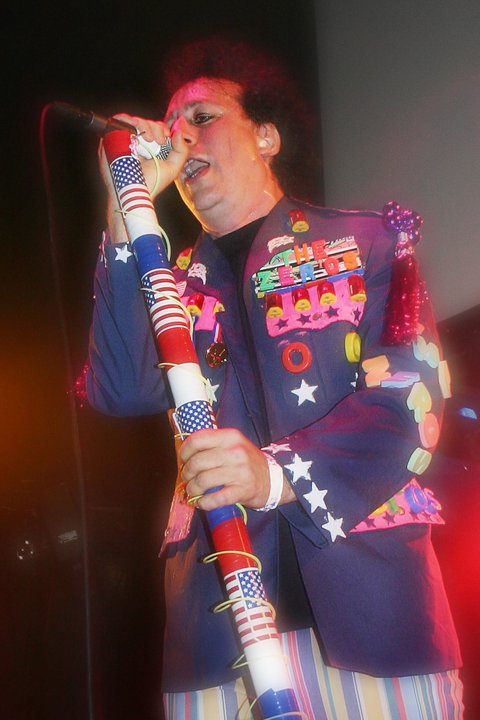 Did people tell you that you were crazy for all of you dying your hair purple?
SERIOUS: Well, back then, when we were doing our hair purple, no one else was doing it. Now, it's got to the point of, you know. I don't know how much impact it made, but we were the first band all with colored hair.

I thought it was a fun part of your appeal — but did all that hair dye ruin a lot of clothes and furniture and stuff?
SERIOUS: Oh, we ruined everything. Everything, man. You couldn't go anywhere without leaving a purple mark somewhere.
You're still young, Sammy. You can still do this if you really want to.
SERIOUS: I am still doing something with the Zeros. It's just a matter of how and where to do it and the timing of doing it. I'm kind of going back and forth between the west coast and the east coast.
Weren't you in Vegas for a time? Didn't you record "Zero In" there?
SERIOUS: Yes, I did. I put on shows in Vegas, too. I recorded that in Vegas. It was a studio in Vegas.

I have a good memory, Sammy.
SERIOUS: You do.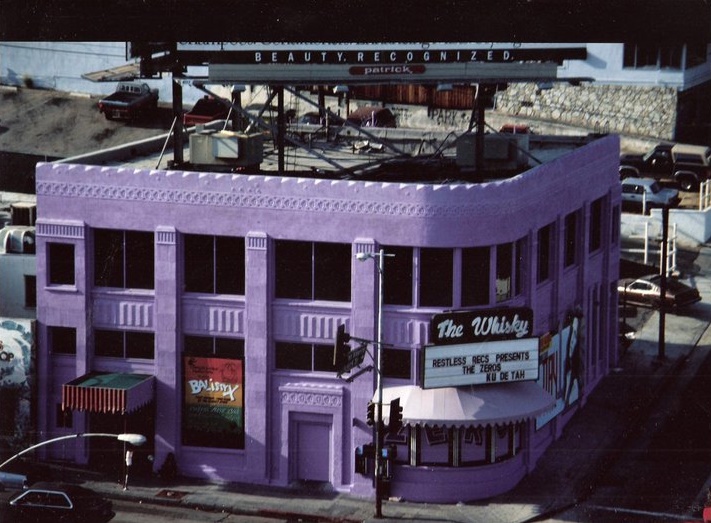 The Whisky-A-Go-Go was once painted purple because of the huge impact The Zeros had on the Sunset Strip
Do you remember your cover story in Rock City News? That was the first cover story I ever wrote. We've known each other a long time, Sammy.
SERIOUS: Yeah, we have. I remember you had your own magazine, too.
Yeah, that was Hollywood Rocks. But the story we did, that was in Rock City News, I worked there like three years, and that was the cover of Rock City right before they switched to bigger pages. It was like the same size as BAM back then.
SERIOUS: Yeah, yeah. I do remember that.
Would you say people like you or they hate you?
SERIOUS: Most people hate me.
SERIOUS: I don't know why. I'm still trying to figure that out. But most people do hate me, but what can you do about it? A lot of people like me, too.
You've enjoyed the company of many beautiful women through the years though, right?
SERIOUS: Oh, I've never had a problem getting beautiful women. It's rock and roll.
Thinking back to when you were in your 20s, what's the name of the girl you miss the most?
SERIOUS: Honestly, there have been so many, I can't even remember.
You've never done a single drug in your life, correct?
SERIOUS: Not really, no.
Never been drunk in your life, correct?
SERIOUS: Not really, no.
Cigarettes?
SERIOUS: Yeah, that I've done.
Don't like cigarettes. You should have picked something better for your one vice, something more satisfying, Sammy.
SERIOUS: Yeah, you're right about that.
You like Trump or Hillary Clinton?
SERIOUS: I love Donald Trump. He's going to be a great president. If no one agrees with me, I don't care.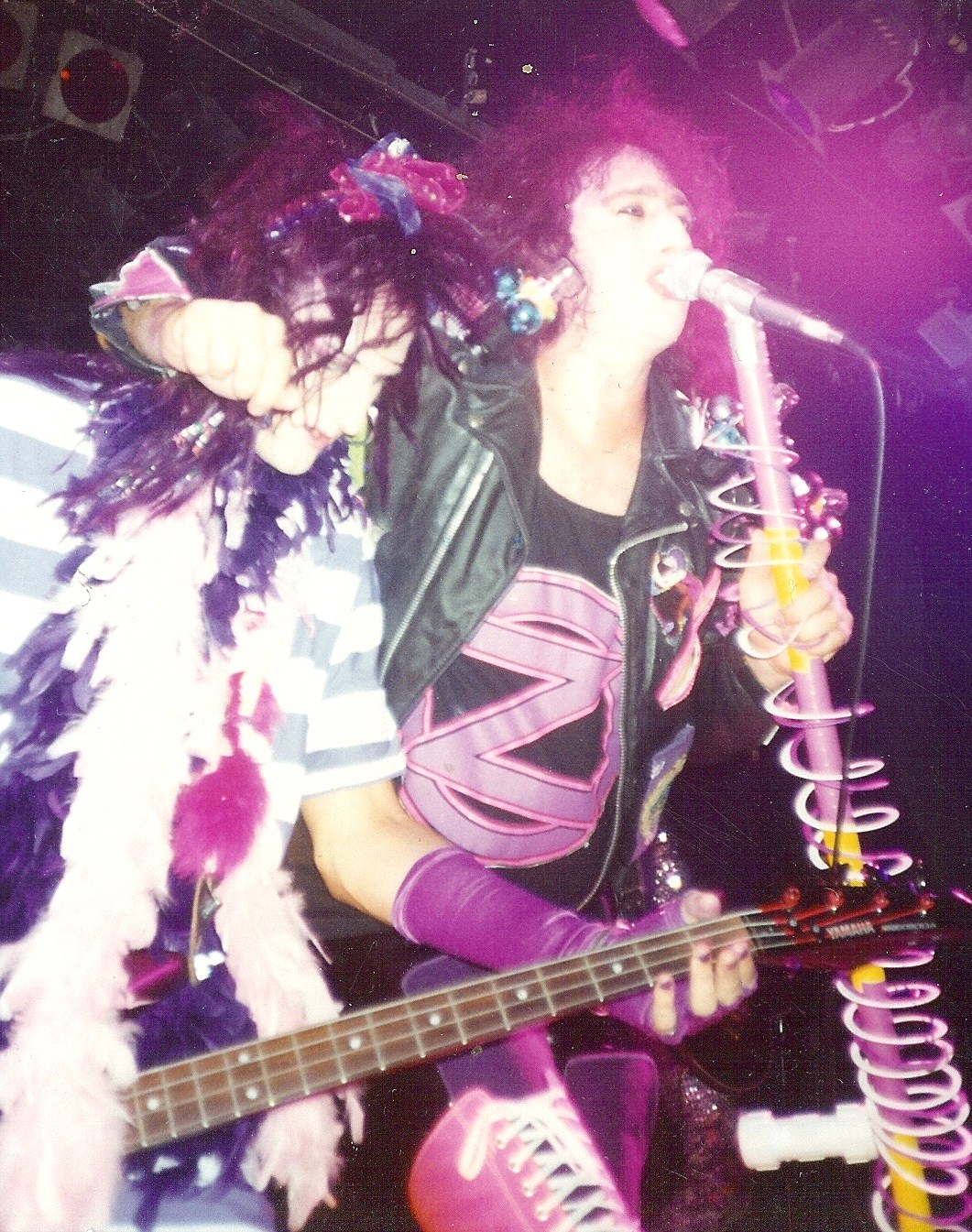 What about the world? You think we're in good shape?
SERIOUS: No, I don't, but I think Trump will straighten out a lot of stuff.
Gas prices are down are down. That's good for me.
SERIOUS: Yeah? How much is gas in L.A.?
Like a little over two dollars. It's not bad.
SERIOUS: It's like a $1.39 here in New Jersey, a little more in New York.
Oh, so you're in New Jersey?
SERIOUS: Yeah, like I said. I go back and forth. I'm not really tied to one place. I'm trying to get a tour going, trying to get another band, figure out the costs, and go out. Have some fun and play some gigs. That's what I've been trying to do. Whoever it's going to be, whatever I'm going to do, I'm going to figure it all out.
Well, if someone wants to be in your band, how do they reach you? What's the best way?
SERIOUS: You can do sammyserious@aol.com or thezerosus@aol.com.
You've remained loyal to AOL, Sammy. That's a trip.
SERIOUS: Not loyal. Just had it for years, you know, so that's the email. I've never changed it.
Are you a techie? Are you good with computers or anything like that?
SERIOUS: Not really.
Well, what else are you good at it besides music?
SERIOUS: I don't know. That's a good question. I've always just made music, 100 percent, so I have nothing to fall back on.
Well, we're going to make you big again with this Sludge story. I'm gonna make you look bigger than Bret Michaels, Sammy. I'll pump it up.
SERIOUS: (laughs). All right. OK!
The Zeros @ Facebook – iTunes – YouTube – Sammy Serious FB
Gerry Gittelson can be reached at gerryg123@hotmail.com