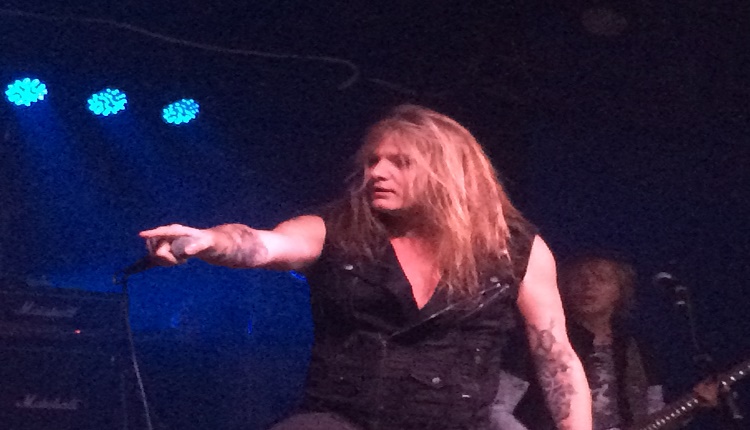 Pittsburgh — No it's not ground hog day but Sebastian Bach did have a slight melt-down again. The latest incidents happened on Friday nite in Pittsburgh when Bach and his band took the stage at the "Altar Bar" in front of 600 screaming fans.
During the opening song "Slave To The Grind" Bach's mic wasn't properly working which caused incident #1.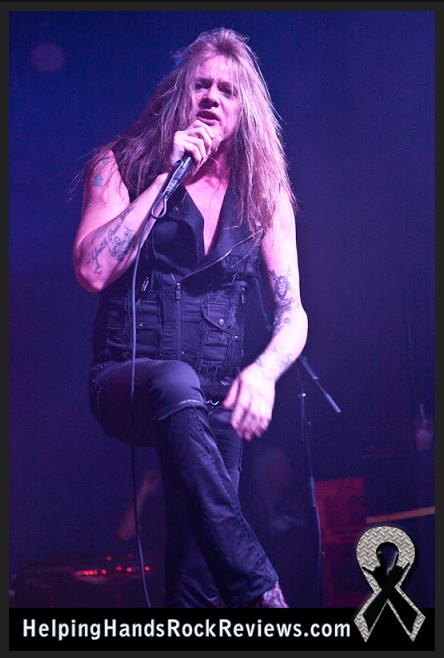 The band is in full swing but Bach seems to be having mic issues and signals towards the crew and soon select roadies scurried around like rats to solve the problem. One crew member gives Bach a second mic which also seemingly wasn't working properly either.
Two mics, both problematic and Bach casually tosses the 2nd mic down and exits the stage.
Bach eventually returned to the stage after a short delay and ripped through a set of mostly Skid Row classics.
Accoring to fans, Bach rocked, but not before incident #2 took place.
At some point during the first song (during their second attempt)  there was some concern  between Bach and a female photographer down front as to her being in the wrong place.
An online Facebook account posting by Chip Di Monik found HERE makes note of the photographer incident.
Monik goes into detail about Bach bearting his wife Sharon. It seems Sharon, was a photographer for the show, and according to Monik amd her blog about what happened, was in fact given the proper credentials to shoot the show by Bach's record label as well as Bach's personal security.
Sharon took one photo which we have posted courtesy of Helping Hands Rock Reviews.com.
Monick seems to be very unhappy about what happened to his wife, so much so, that Monik says he took a photo of the luggage tag from Bach's lugagge which was stored near the merchandise booth. The tag contained the singer's home address, personal phone number and email address on it.
The 'get that photographer out of here' incident seems to take place around the 6:30 mark of the 2nd video posted below.
We have included a screen capture of the Facebook posting from Monik below along with a section of Sharon's blog at Helping Hands Rock Review which was found HERE.