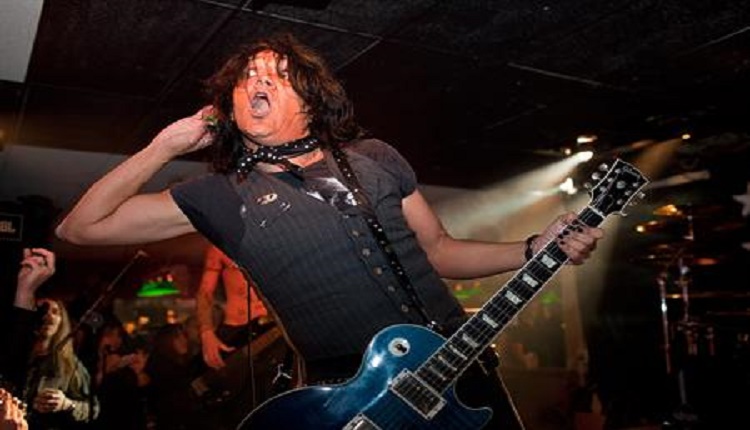 SKULL UP IN YA
BulletBoys and Rock N' Skull promoter clash heads over event poster
Facebook — The summer is ending but there are still some cool rock festivals that fans need to know about before the year is out. A few we should point out are this weekend's 'Cathouse Live' in Southern California, 'Wolf Fest' in Denver (October 2nd & 3rd) and 'Rock N' Skull' will hit Pekin Illinois October 16, 17 & 18th.
We got cats, wolfs and skulls. Now let's add some drama and we're all set.
'Rock N' Skull' promoter and LNJ Records CEO Justin Murr has posted a message on the event's official Facebook page detailing recent drama surrounding BulletBoys and their apperance at the annual event.
It appears that BulletBoys were not happy with the line up or poster and Murr has noted some of this in his posting as of today. (see screen capture below)
Murr says, "Marq (Torien) is trying to protect his brand (BulletBoys), I am trying to protect my brand."
As of today, Murr confirms BulletBoys are not on the event.
Coicidentally early this week BulletBoys posted a message to fans, noting that their fans had concerns about the BulletBoys time slot on the inaugural 'Cathoue Live' as well. (see screen capture below)
The Live Nation event takes place this Saturday August 15rh 2015 at "Irvine Meadows".
The event hosted by Cathouse founder and former MTV VJ Riki Rachtman will see 24 bands play 2 stages from 2:00pm (doors) til the curfew of 11:00pm.
As of press time today, the Cathouse Live website shows BulletBoys slated to rock the main stage at 2:30pm.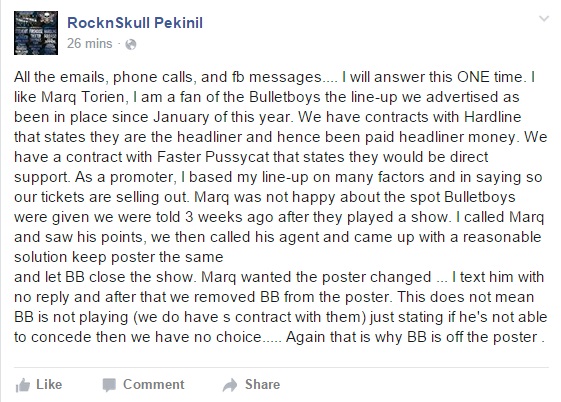 NEW Rock N' Skull poster is below in blue.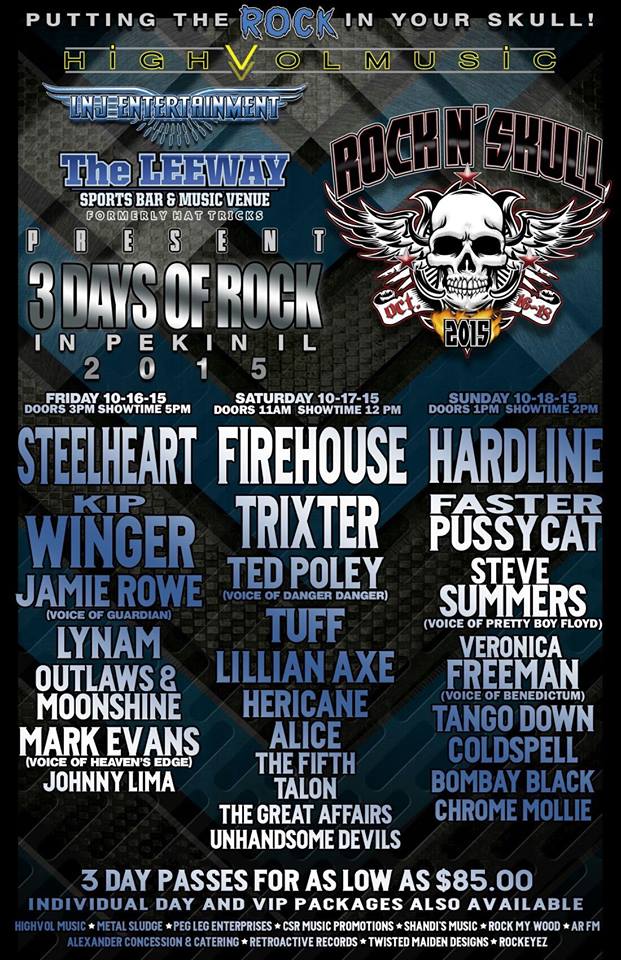 OLD Rock N' Skull poster below in purple.