GOT VINYL?
TUFF Celebrates 30 year Anniversary (1985-2015) with vinyl release "Decadation"
Los Angeles — Following suit with the vinyl craze Tuff will issue a limited edition 12″ platter in November titled "Decadation" through their own RLS Records.
Tuff first formed in Phoenix Arizona in 1985, but made their biggest impact in Hollywood during the late 80's. This first ever stateside vinyl release celebrates the exact time period that the Sunset Strip was on fire. The years 1988 and 1989.
Just in time for the holiday "Decadation" kicks off with tracks that were recorded in the spring of 1988 at the legendary Sound City Studios in Van Nuys California. These are the first ever recordings of the classic line-up and were produced by Jesse Harms (Sammy Hagar, David Lee Roth band).
The second side of the release was recorded exactly 1 year later at Sunset Sound Factory in Hollywood and mixed at Amigo Studios in North Hollywood with producer Warren Croyle at the helm.
This will be the first time the band has had any music available on vinyl in North America.
The group's 1991 Atlantic Records debut "What Comes Around Goes Around" was issued on vinyl but only in Europe.
The package is fully in the moment with classic photo's shot back in 1989 by the one and only Neil "Zloz" Zlozower.
While most label's vinyl products are labeled sides A and B or 1 and 2, "Decadation" is aptly detailed with side 1988 and side 1989.
"We came full circle with this release" says Stevie Rachelle. "I dug up the original AMPEX 456 2 inch tape reels and had them baked at Bernie Becker mastering in Pasadena" added the band's frontman.
In addition to great tunes like "Summertime Goodbye" and "Down On Sinner Street" the release showcases everything that hairbands thrived on back in the 80's. The songs lyrics, catchy guitar riffs, and of course the hair, clothes and image.
"Decadation" also includes a 2 page insert with some neat liner notes. You can see them below and they list everything from road crew to who did hair-care and which endorsements the band had that year.
The band's founder and bassist Todd "Chase" Chaisson says, "It's hard to believe 30 years ago I was in a garage banging on my bass at 18 and here I am today. I feel we're blessed to still be able to play our music and do so around the world with something that was once a teenager's dream."
Added to the music and photos, the art includes classic era flyers from actual club dates the band played throughout 1988 and 1989. Shows included are, "The Roxy", "Gazzarri's", "Country Club", "Troubadour" and "Santa Monica Civic Center."
To all the hardcore fans, this is a must for your glam rock or hairband vinyl collection.
Hurry and pre-order your copy today. When they're gone, they're gone. This is a limited edition release.
Order your copy today on eBay right HERE
Wholesalers and additional questions, please send to SludgeCeo@Gmail.com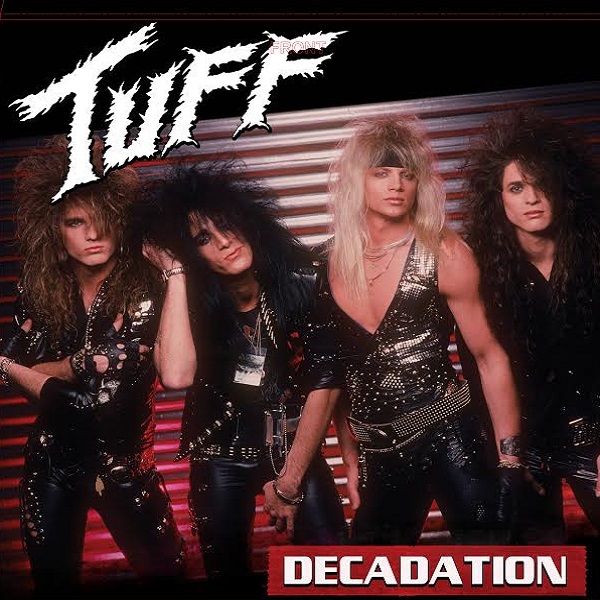 Order your copy today on eBay right HERE
Wholesalers and additional questions, please send to SludgeCeo@Gmail.com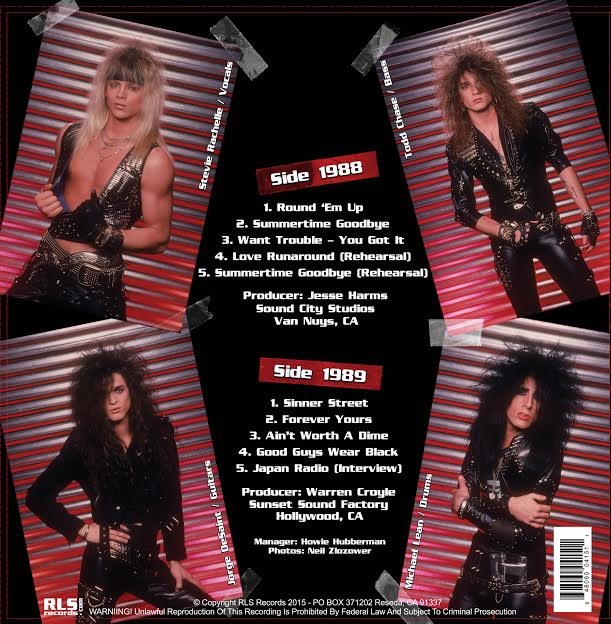 Order your copy today on eBay right HERE
Order your copy today on eBay right HERE
Wholesalers and additional questions, please send to SludgeCeo@Gmail.com