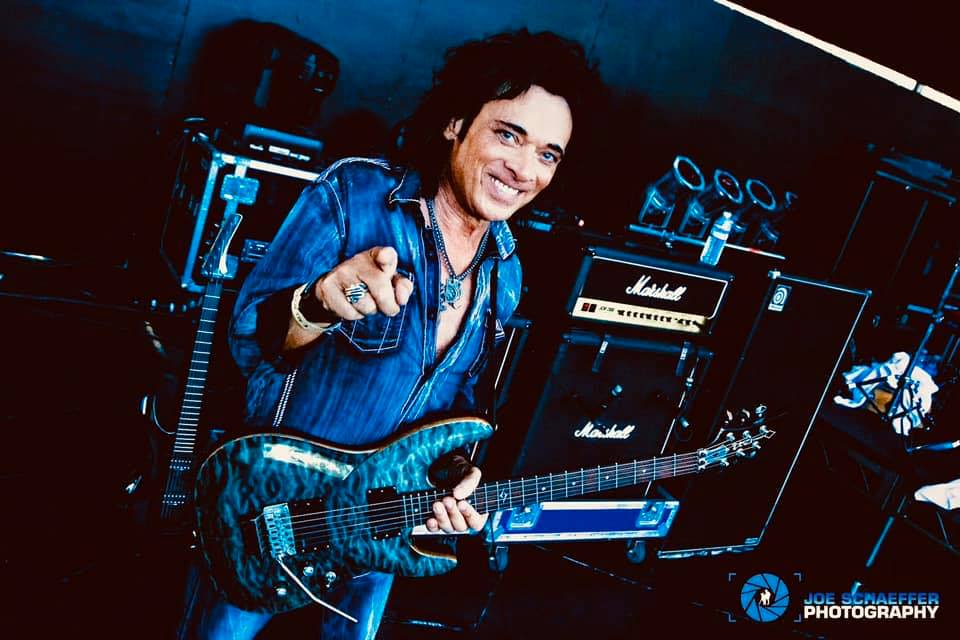 Metal Sludge — Autograph original guitarist and co-founder Steve Lynch has spoken out on the current state of his former band.

Lynch, 67, left Autograph back in 2019 writing to fans on his official Facebook page (July 28th 2019): "I am officially leaving Autograph. I am on a new journey musically and I want to explore new musical ideas with the Love Of My Life."

Since Lynch quit the group, that left just 1 classic era member left in bassist Randy Rand, but sadly he passed away in April 2022.

With the passing of Rand, that left the group Autograph with no original, founding or classic era members.

The most recent lineup of Autograph includes; Simon Daniels (vocals / guitars since 2013), Marc Wieland on drums (since 2014), Jimi Bell on lead guitar (since 2019) and new former Metal Church bassist Steve Unger (since June 2022).

Lynch has now taken to his official Facebook once again with a brand new statement to fans and friends.

The full post reads: "-To all the fans of the "real" Autograph who have been with us from the beginning in 1984- WE HEAR YOU!!! And we appreciate all your continued support tremendously!! What has occurred since Randy's passing from the infringing individuals is shameful! The legal process is fully engaged, and justice will be served! Love to you all! Thank you!!!"

A fan commented that Lynch should bring back his real version of the band, with the guitarist replying: "It's on the table. Thank you."
Autograph who had originally disbanded in 1989 reformed in late 2013 with Lynch on lead guitar, Rand on bass, Daniels on vocals, with an attempt at including original drummer Keni Richards.
However the band at some point went forward with Wieland on drums and not including Richards.

The band had made some statements that put into question the drummer's health or ability to stay focused and sober.

Sadly Richards passed away a few years later in April 2017, and it was later alleged that the drummer may have been killed by drug dealers or people related to questionable life style choices.

In a 2021 interview, Lynch talked about Richards battle with heroin, meth and that the very friends he was involved with, may have been responsible for his death.

The original Autograph has lost 3 of the band's classic lineup over the years, with Steve Isham (keyboards) passing in 2008, Keni Richards (drums) passing in 2017 and most recently Randy Rand (bass) passing in the spring of 2022.

Along with Lynch, classic era vocalist Steve Plunkett are the only 2 survivors of the band's hey-day.

Ironically, a brand new interview just hit Youtube on the Waste Some Time with Jason Green show, with Jimi Bell of Autograph as the guest.

The new interview is aptly titled "Who The Hell is in AUTOGRAPH?" and covers some of the current debate about the band Autograph moving forward with no original members.

Watch below as current Autograph guitarist Jimi Bell tells all, including how he auditioned for Ozzy, met Paul Shaffer from the David Letterman show and his excitement about getting his photo with Joan Jett.



Stay tuned to Metal Sludge for Breaking News, Updates, Features along with both New and Classic Interviews.