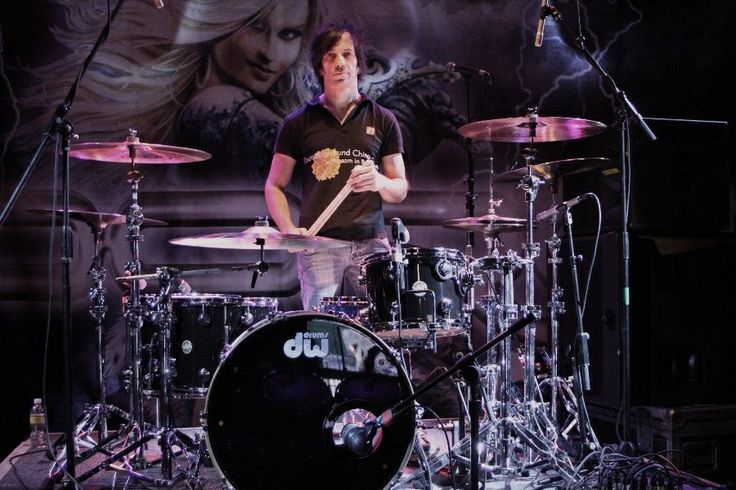 'WE WERE OUR OWN WORST ENEMY'
METAL SLUDGE EXCLUSIVE: Touted glam band Britny Fox is touring again, as drummer Johnny Dee looks back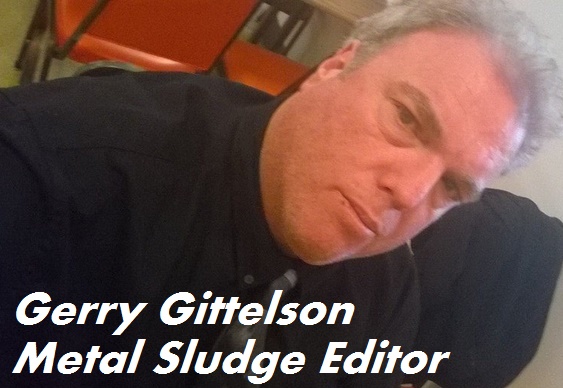 LOS ANGELES —  Britny Fox, a Philadelphia glam band that followed in the footsteps of neighborhood friends Cinderella, made a huge splash in 1988 but unfortunately was befallen by many of the typical trappings that go along with being a big rock band — not least a messy divorce with original singer Dizzy Dean Davidson, who would go on to form Blackeyed Susan.
With a strong resolve that is a tribute to the Pennsylvania city's blue-collar work ethic, Britny Fox kept pushing on. There have been a series of starts and stops through the years, and now the group is ready to hit the road again with a lineup consisting of originals Johnny Dee  (drums) and Billy Childs (bass) in addition to singer Tommy Paris and guitarist Chris Sanders.
Metal Sludge caught up with Mr. Dee, who also plays for popular metal act Doro, and the drummer hit it right on the head in terms of looking back on all things good — and bad.

———————————————-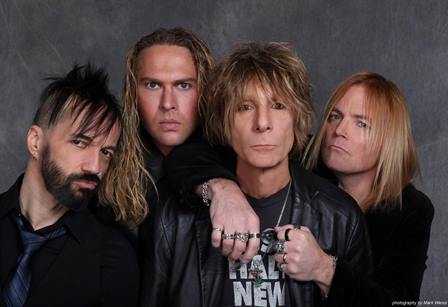 METAL SLUDGE: What's the very latest with Britny Fox?
JOHNNY DEE: We're gearing up for some dates. We're going to Arizona, Vegas, the Whisky in Hollywood on Oct. 9, Farmrock in Atlanta on Nov. 7, back to hometown Philly with Heaven's Edge on Nov. 14, and oh yeah, we're playing the day before on Nov. 13 in Queens, New York.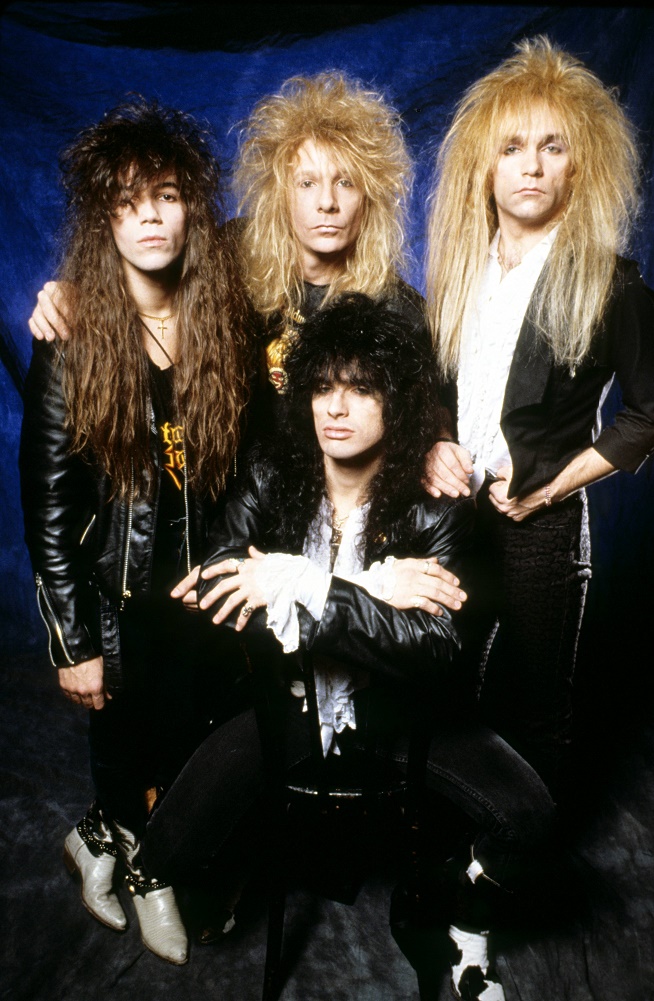 I love glam rock.
DEE: Yeah, glam is all about having fun. That's what we dig about it.
The band got off to great start but had some bad luck, more bad luck than you probably deserved. Was there a black cloud?
DEE: A little bit.
Or maybe Murphy's Law.
DEE: In the beginning, definitely. I actually got the gig as the drummer when the original drummer got in a car wreck. That was very tragic but an opportunity for myself. We had our problems but things smoothed out and we had some success.
But Britny Fox was not as big as a lot of the other bands from that era. Do you have any regrets?
DEE: Well yeah, of course. I wish we would have been able to climb a bit higher, but all tod we did fairly well for coming out a bit late in the game. In the beginning of 1988, things were already starting to change for hair bands or whatever you want to call 'em. We eventually struggled with the new wave coming in. And plus, this band, we were our own worst enemy at some points, and there were big problems with the original lineup. We imploded a bit, and that's a shame.
I've got to ask you about the big fight in Rhode Island back in the day. Stevie Rachelle has talked about this because Tuff was supporting, and I guess you guys lost 12 of the 13 dates that were planned at the time. What exactly happened?
DEE: There was always a big dysfunctional vibe in the band, even during the successful tours and records. There were always disagreements, and I think Dean Davidson, the singer, just wanted to do his own thing, and that was becoming more and more apparent. He started to change his mind on the direction and image and a lot of the songs, so all of sudden we were switching gears and doing a 180. We had always sort of modeled the band like KISS and AC/DC, and now we're arguing because he wanted us to be more like Black Crowes and the Stones. I thought we had a niche, and the tension was just always growing. We had gone to Europe with Alice Cooper, and we had a pretty good run, but there were still tensions. We were supposed to come back to the USA and do a KISS tour, but the tour got postponed, so we found ourselves without an arena tour. So with no other options, we were were playing smaller halls and clubs, and that was a little bit of a deflation in morale. So all of that together, things heated up, and Dean was fed up with it all and just wanted to form his own band and keep all the money for himself. He was trying to form a band on the phone while we were all on tour together!
DEE: Yeah. I mean, here we are, slogging it out on the road, and he was like, "Fuck this, I quit." It was impossible to talk to him in a mature way, and he has a violent temper. He went after Michael (Kelly Smith), threw him up against the door in the hotel, and Michael sprained his wrist. Then Dean basically looked at me, kind of threatened like "you're next," and I just said, "Fuck you." He got on a train and went home, and it was a new band the next day. We were sitting there like, "What the fuck happened?" The tour was cancelled, and the whole thing was a bad slam on our name. All the shit, all the hard work, and all of sudden we're left with nothing. It took a while to recover. All we did was try to be a team, but Dean wanted to be by himself.
It just wasn't a good match.
DEE: Definitely not. A lot of dysfunction.
It's nice to be up on stage though, almost like an addiction, right?
DEE: I've tried to keep myself busy, playing with Doro for 22 years, so I've been fortunate to have a gig that has lasted that long. Obviously it's a rush being up there, but with Britny Fox, I'm constantly hearing from fans for years about where we are and will we try to get something together. There was really no reason to stop if we could have worked out our personal issues and taken a step back. But there are a lot of good memories, too.
OK, since you're kind of an expert on glam rock. We're going to name some glam bands, and you rank them 1 to 10 with a little comment, OK? We'll start with Poison.
DEE: Poison is a 10 out 10. They're the coolest guys to tour with. They treated us like gold.
Cinderella.
DEE: I'd give them a 9. They did for Philly, made it happen.
Sweet.
DEE: Sweet is a big inspiration. I would give them an 8. One of the early anthemic bands.
Warrant.
DEE: Warrant I would give a 6. The white outfits on the videos knocked off some points.
Hanoi Rocks.
DEE: Hanoi Rocks is a 7.5. Dirty rock and rollers.
Faster Pussycat.
DEE: I would give them a 7. They're grungy L.A.-style mixed with some Aerosmith and Stones.
Enuff Z'Nuff.
DEE: An 8. I always liked those guys. They're very melodic with good tunes.
What about Motley Crue?
DEE: Motley is 9. I gotta say, they really brought the KISS thing to whole other level.
OK, let's do some Sludge-style questions. Through the years, what band treated you the best, and what band treated you like shit?
DEE: I gotta say Poison for the best. The worst was probably Ratt. Pearcy was always, I don't know. I think they were kind of going down (in popularity) at the time, and they wanted to like clear out the hallways when they walked to the stage, that kind of stuff. There just wasn't a lot of camaraderie.
What was the biggest music-related check you ever received, and what did you do with the money?
DEE: We didn't do well finanically.
I know. That's what makes it interesting.
DEE: I guess 50k? I probably paid a lot  of bills and bought a car that actually ran.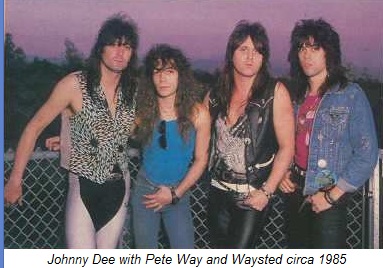 OK, give us some memories of the following years:
1982.
DEE: Oh Motley Crue. I was crazy for metal.
1988.
DEE: We had a good year. Gold records, tours, a giant concert in Japan with Bon Jovi, tour busses, MTV videos. I was living it up and having fun.
1992.
DEE: The beginning of the end. Falling off the edge.
2001.

DEE: I was pretty much always in Germany and Europe with Doro, but Britny had a live reunion, and that was fun.
2010.
DEE: I was still spending more time in Europe than in the United States.

What do you think of the following cities? We'll start with Philadelphia.
DEE: Fans there is where it all started.
New York City.
DEE: Cool place but hard for a band to make it in the big city. They've seen it all.
Los Angeles.
DEE: Chicks. Fun and kick-ass music.
Chicago.
DEE: A kick-ass rock and roll town.
Las Vegas.
DEE: Trouble.
Tokyo.
DEE: Awesome. I love it. I played our biggest show there in Japan – and then we never went back!
London.
DEE: Cool. A whole different vibe, dark and gray. They like their rock and roll in London. They're pretty committed. I've never seen so many fans stand outside for so long in shitty weather.
Can you talk a little more about Dizzy Dean Davidson. Now that you have years of perspective, what exactly was wrong with him?
DEE: I think he, I mean deep down, I know he is a nice guy. As far as being a team player, I can't say he is any good at it. I think he is a control freak and does not work well with others unless what he says, goes. It's not fun to be in a band like that.
OK, last time you got some drunk you regretted it.
DEE: Not that long ago. I remember my eyes were closed in the van. I wasn't puking, but I was definitely hurting.
Last time you used a condom?
DEE: Six years ago.
Last time you signed an autograph on tits.
DEE: Maybe two years ago? With Doro, we tend to draw a lot of dudes. On the other hand, Britny is good at that. A trademark of Billy's was to draw a little bunny rabbit with the nipple. He had all down perfect.
Last time you got in a fist fight.
DEE: Holy shit. I'm a lover, not a fighter.
Last time you were told "I love you" by someone you just met.
DEE: Hmm, some guy yelled it from the crowd about six months. I guess that counts.
Gerry Gittelson can be reached at gspot@metalsludge.tv
Britny Fox tours dates:

10/7/15 ~ Club Red Mesa, AZ
10/8/15 ~ Vamp'd  Las Vegas
10/9/15 ~The Whisky A Go Go  Hollywood, CA
11/7/15 ~ Farm Rock Atlanta w/Great White, Slaughter,
Kip Winger, LA Guns, Autograph and more…
@ North Atlanta Trade Center – Norcross, GA
Tickets – Http://fratlanta15.bpt.me
11/13/15 ~ BLACKTHORN 51 Elmhurst, NY
11/14/15 ~  Theatre Of The Living Arts Philly, PA
10/1/16 ~ Monsters Of Rock Cruise – W Coast 2016
w/ Quiet Riot, Great White, Firehouse, L.A. Guns, and more…
World Cruise Center – Port of Los Angeles, San Pedro, CA.  US
Britny Fox @ WebSite – Facebook – Twitter – iTunes