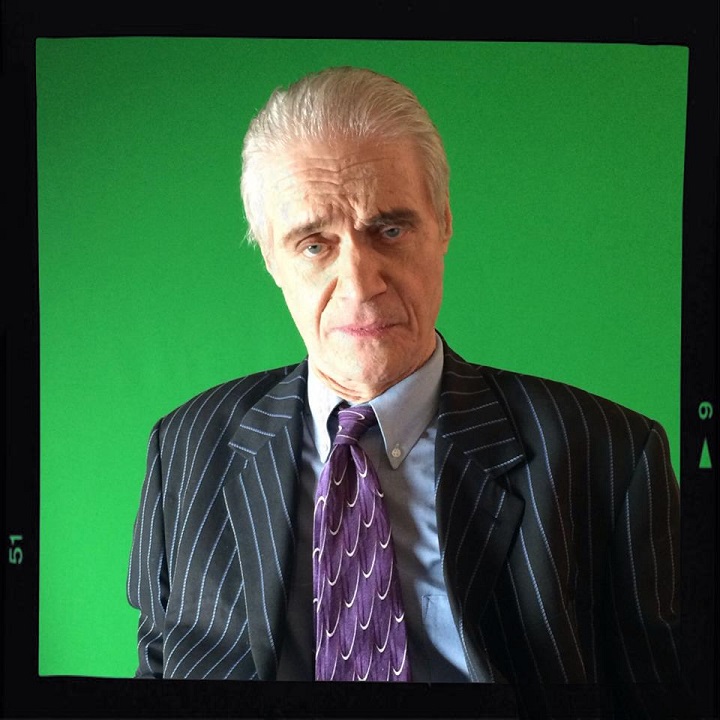 GONE BUT NEVER FORGOTTEN
Locals from the Los Angeles rock scene weigh in on the death of legendary icon Kim Fowley
By Gerry Gittelson
Metal Sludge Editor at Large
HOLLYWOOD — Legendary record producer and rock impressario Kim Fowley died Jan. 15 in Los Angeles after a long bout with cancer. He was 75.
Fowley made an international impact, especially in Europe, but he most at home in California, where he spent the majority of his years.
He produced the soundtrack for the movie "American Graffiti" in addition to working with such mega-successful acts as KISS, Helen Reddy, Leon Russell and others, though Fowley perhaps is best known for forming and managing the Runaways, one of the first-ever all-girl rock bands to succeed.
And while Fowley made millions of dollars through the years, he mostly loved start-up bands and new projects, and that made him popular among a lot of local acts like Spiders & Snakes, Taz, Big Bang Babies, Blackboard Jungle and Queeny Blast Pop — all of whom were among Fowley's favorites.
Metal Sludge reached out the local rock community for some memories and thoughts on Fowley's death, and we got a great response.
————————
Cherie Currie
, singer, Runaways: I have never met anyone else like Kim Fowley in my whole life. I'm very saddened. He was absolutely brilliant, and he was one of the best lyricists ever.Kim lived with me last year for 10 days or so, and I was so very blessed to help take care of him, but he really needed 24-hour care. I just felt so strongly about him because without Kim Fowley, there would be no Joan Jett, no Lita Ford, no Sandy West and no Cherie Currie.
James Kottak, drummer, Scorpions: Kim Fowley was a true pioneer of rock and roll. Without him there would be no Joan Jett or the Runaways or a string of other great rock and roll bands.
Charlie Overbey, singer, Charlie Overbey and the Broken Arrows: Kim Fowley told it like it was — and if he didn't tell it, then it wasn't. Kim's death is a big loss in the world of historical rock and roll. So glad to have worked with Kim.
Lizzie Grey, singer, Spiders & Snakes: I remember his most famous and often-used greeting: "Hi, I'm Kim Fowley.  I've written hit songs for Helen Reddy and KISS.  What have you done?"  The King of Hollywood will be sorely  missed.
Tim Yasui
, drummer, Spiders & Snakes: I had phoned Kim last summer to wish him a happy birthday and found him to be his usual funny self despite his health issues. He had produced my band Spiders & Snakes and also my previous band London and seemed more concerned with my singer Lizzie Grey's health than his own. And he described to me his situation like no one else could: "I am producing my own death" — which made me smile.And I'll never forget the last words he said to me: "Tim, be teenage. RIP Kim Fowley. You will be missed.
Britt Pennella, bassist, Blackboard Jungle: I've known Kim Fowley since I was 20 years old, and I'm devestated. I loved him. He had a great run. I wrote the song "Hollywood Wolves" about him and us.
I remember he told us that he got his start in rock and roll by stealing his dad's suit and telling people he was a producer. He was just a great guy, and I loved him to death. I also remember he used to walk up to young women and say: "What's your dream in 30 words or less?" When we'd all go out to eat together with Blackboard Jungle, we would be on a budget, and he would and us: "Keep it on a cheeseburger level." He was straight-up.
Lesli Sanders, singer, Prophets of Addicton (ex-Queeny Blast Pop): Kim Fowley was definitely an original. You don't find people like him anymore, so unique, and that made me like him even more. I remember in Queeny Blast Pop, he loved our band, and one afternoon he called a bunch of record companies and demanded them to meet with us that afternoon and hear our demo tape. And they all did. Another time, a friend from a rival band got on the phone and wanted to talk to him, and he was like: "You can't speak to me! Only Lesli can speak to me! I'll beat you with a crow bar!"
Alan Krigger, drummer, London (ex-Giuffria, Tina Turner): I've known Kim Fowley since like 1974 when he came to a rehearsal with Tina Turner and Ike. Little Richard was there, too. Kim said he wanted to produce us, but Ike said no because Ike produced everything himself back then. Then we all did some blow, including Kim, and Little Richard yelled at us because he didn't want Ike to do any because I guess Ike was doing too much. I know Kim Fowley's legacy will live on forever. We'll meet again one day in rock and roll heaven.
Keith St. John, singer, Burning Rain: Hats off the Kim Fowley. He was one of the great L.A. music-industry visionaries of the '60s and '70s.
Gerry Gittelson can be reached at gspot@metalsludge.tv
Metal Sludge
Legendary Sludge