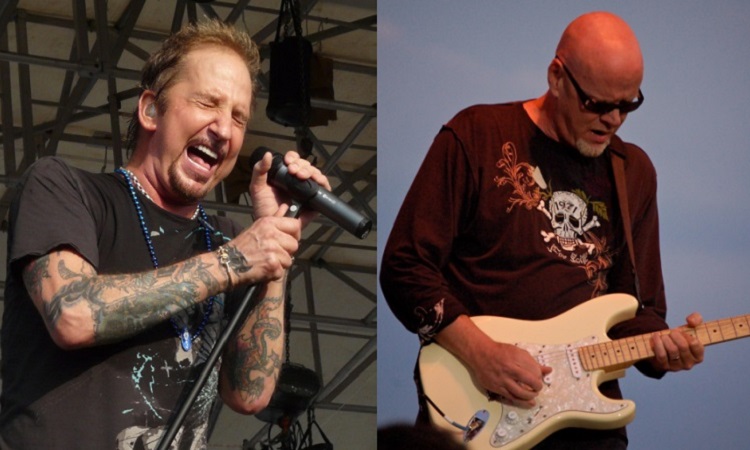 GREAT WHISH
Jack Russell on Mark Kendall; "I really wish I could pick the phone up and call my friend"
Blabbermouth — Former GREAT WHITE and current JACK RUSSELL'S GREAT WHITE singer Jack Russell was recently interviewed by Bill Hernandez. You can now listen to the chat below.
Asked what his relationship is like with his former GREAT WHITE bandmates, Jack said: "We really have no relationship. I wish them the best. I will always have a soft spot in my heart for [GREAT WHITE guitarist] Mark Kendall since we started the band back in 1978, when I was seventeen.
"It's sad, because we were really, really close at one time," he continued. "I'm sorry that it came to this. I really wish I could pick the phone up and call my friend, just to call him."
Russell said that didn't think Kendall had any desire to mend fences with him. "If it's meant to happen, it'll happen," he reasoned. "And I'd gladly welcome him back to my life with open arms on whatever level. Whether we ever play together or not, that's a whole another story, but I would love just to have his friendship, 'cause he's one of my oldest friends. We've been through everything together."
Read more of the above story at Blabbermouth