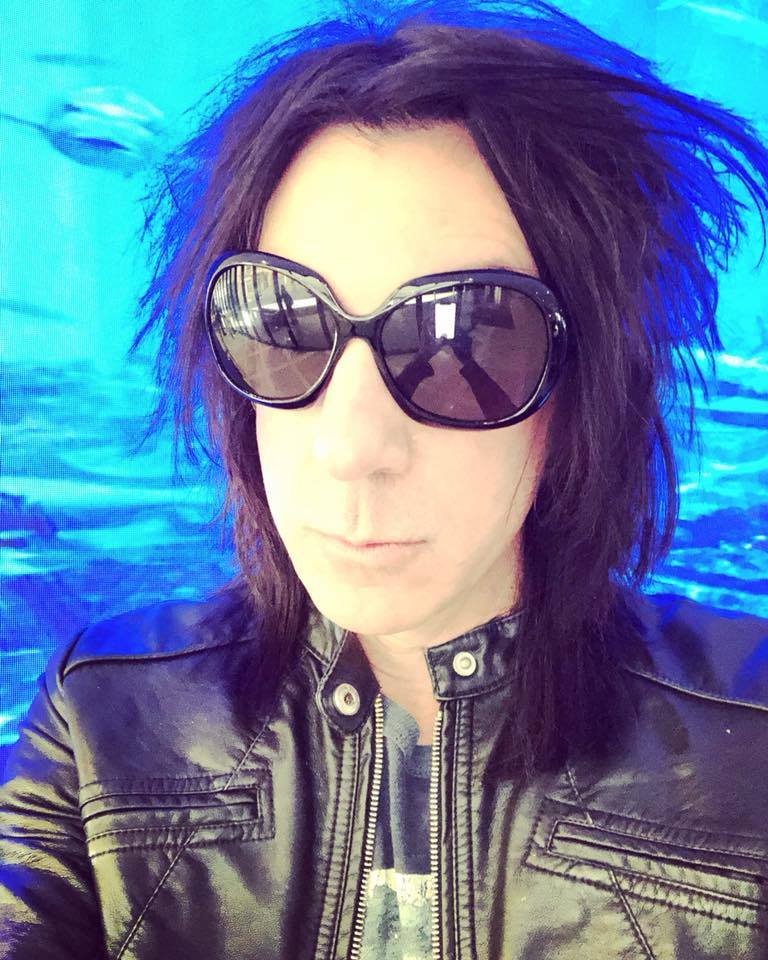 GUITARIST WANTED
L.A. Guns and Johnny Monaco are no longer an item, word is Monaco bailed 
As The World Turns — Just when you thought you knew who was in L.A. Guns they throw you a curve ball.
Or was the curve ball thrown at them?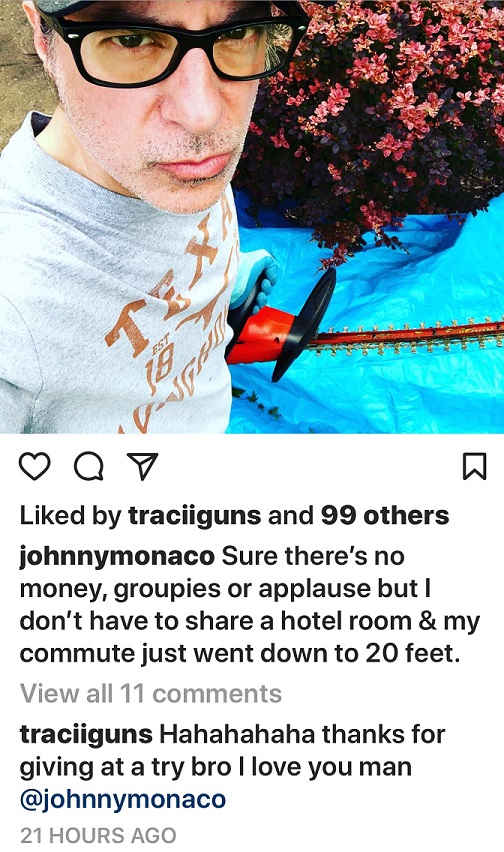 In news spreading like an STD on a 80's rock band's tour bus, the word is Johnny Monaco has left L.A. Guns.
Several industry sources have made the claim directly to Metal Sludge that L.A. Guns and Monaco have indeed split.
Monaco posted on Monday night June 18th the following: "Sure there's no money, groupies or applause but I don't have to share a hotel room & my commute just went down to 20 feet."
Soon after there were comments on the guitarist's social media post from singer Phil Lewis and lead guitairst Tracii Guns.
Lewis writes: "Goodbye Johnny. It was nice while it lasted. Good luck to all things in you. The roads gonna miss you."
Guns also commented writing: "Hahahahaha thanks for giving it a try bro, I love you man." 
Monaco was officially announced as the band's new guitarist (and 48th member in the band's storied history, that is if our math is correct) in late March.
This after Metal Sludge broke the news and first reported back on March 6th that L.A. Guns had fired Michael Grant.
L.A. Guns released a press release a day later that contradicted our story saying Grant wanted to pursue other projects.
However Grant went on Eddie Trunk's Sirius/XM radio show 2 weeks later and confirmed our story as accurate stating; "I was fired out of nowhere."
Two sources close to the current situation have stated without a doubt, "Johnny left L.A. Guns." 
Monaco played his first gig on April 6th in Southern California and Metal Sludge reviewed that show HERE.
According to our calendar that was 2 months, 1 week and 5 days ago.
If we're counting exact days, it looks like Monaco was in the band for a total of 74 days.
Seem short?
It is, but not a record for L.A. Guns and their long list of past members.

Back in 2011 the Tracii Guns version of L.A. Guns hired singer Dilana Robichaux.
The move was highly critiqued by the industry and fans alike.
The semi-famous Rock Star: Supernova television star joined L.A. Guns but only last 71 days.
According to the band's gig calendar Monaco was on board for 12 shows in all.
In actuality, 10 booked dates, but the band picked up the 2 Jack Russell Great White gigs last weekend in Southern California for an even dozen.
It appears that Monaco pulled the plug yesterday (June 18th).
Metal Sludge has reached out to both L.A. Guns management and Monaco for an official statement, with no reply as of press-time.
Stay tuned as we await updates from both parties to see who will be the 49th member of L.A. Guns.
Who should @OfficialLAGUNS bring back for their open guitarist slot? 🎸😃
Vote, Share, Sludge.

— Metal Sludge (@MetalSludge) June 19, 2018