OUCH
"If the Hatchet ever gets Buried it will be in Someone's Head" Jack Russell on his ex-Great White bandmates
Southern California — In a brand new in-depth interview with journalist Ted "Hollywood" Heckman, Jack Russell of Great White fame talks about the band's early years.
Russell covers the highs, the lows and more recently the drama that unfolded between himself and his former bandmates when the two sides split and ended up in court.
At some point Russell also talks about the incident that landed him in prison after being sentenced to 8 years for shooting a maid.
Russell then details holding up drug dealers with guns and knives and threatening to blow their heads off to steal their coke.
The 57 year old singer tells readers on how he ripped people off as a younger man saying:: "I just turned 18, and I was really into coke. I didn't have any money. I ripped off anyone I could by conning them."
Russell also goes into detail about how he first got hooked up with guitarist Mark Kendall.
When asked if there was a chance of getting back with his old band Great White and burrying the hatchet, Russell didn't sound to enthused at the idea.
"NO…..IF THE HATCHET EVER GETS BURIED IT WILL BE IN SOMEONES HEAD. Hahahaha, I'm kidding, honestly no, it will never happen." says Russell.
Russell elaborated on the subject stating there is so much animosity and details some run-ins he's had with his past bandmates.
See screen capture below of Russell's long answer to the million dollar question.
Russell has been fronting his own version of the band, Jack Russell's Great White since 2011, but it wasn't until 2013 that he and his former band came to an agreement in Federal Court.
The others, featuring Kendall (guitar), Michael Lardie (keyboards/guitars) and Audie Desbrow continue to tour as Great White.
The 3 former hey-day original members enlisted XYZ frontman Terry Ilous, who has been singing for them since 2010, before the lawsuits were filed or the court battles were settled.
Russell and his former band have had an on-going war of words in recent years, with both sides making not-so-nice of comments towards each other. Much of which could be considered tame, but there always seems to be something said in print that could be construed as negative.
The band's name rose to unprecedented heights, when 100 were killed in a tragic nightclub fire in 2003 at one of their concerts. Another 230 were injured and it is the fourth deadliest nightclub fire in U.S. history according to online records.
The Warwick Rhode Island nightclub "The Station" hosted a Great White concert on February 20th 2003, and the band at that time featured the band's two principals, singer Russell and guitarist Kendall.
Along with the others killed, the band lost a touring member  Ty Longley. The 31 year old guitarist had been playing with the group since 2000.
There were multiple lawsuits filed and court battles from families of the victims alleging wrong doing on both the part of the promoters and club, along with the band and their road manager Dan Biechele.
The band's storied history continues with 2 versions, Jack Russell's Great White featuring the band's classic voice Jack Russell. The other being Great White, which features Kendall, Lardie and DesBrow – all 3 from the band's glory days.
Below is the Jack Russell story, as told by Jack Russell himself.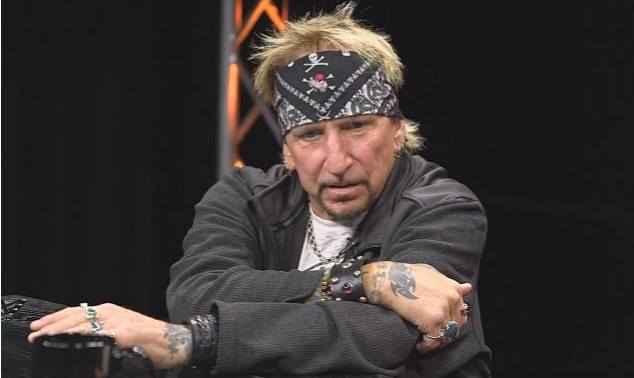 The Jack Russell story, as told by Jack himself.
Los Angeles, 1977 city of Angels. Jack Russell was making the scene on the Sunset strip when he ran into Mark Kendall somewhere between the Whisky-a-go-go and the Gazzarri's. Kendall had run into Russell before and knew of his vocal prowess and asked Jack Russell to join his band on the spot.
They decided to form a band together and call it Highway only a short time later they decided to change it to Live Wire and played one final show as Wires. Then in 1979 Russell was arrested for shooting a live-in maid in a botched robbery attempt and sentenced to eight years in prison.
Of course this prompted the band to go its separate ways and Kendall was left to start over. Kendall recruited bassist Don Costa later a one time member of the Ozzy Osbourne band, and drummer Tony Richards later a member of W.A.S.P..
They audition several singers including John Bush from Armored Saint. but finally settling on a female singer named Lisa Baker. They played their first gig in 1979 with singer Lisa Baker in the form of Dante Fox. This short-lived band only lasted six months before Lisa left to join George Lynch in the band Exciter. So insert singer Butch say whose style was similar to that of Rob Halford. But in the interim Kendall found out that Russell had been released from prison after only serving 18 months of his sentence. Russell talked Kendall into an audition and he got in the band by two to one vote they played their first gig with Russell at the Toubadour in Hollywood California.
In 1981 the band chose manager Alan Niven who had worked with Motley Crue's self-titled release. It was Niven who suggested the name change from Dante Fox after seeing Kendall stick his head out of the car window while driving by the Troubadour and some kid in the crowd said there goes Great White, Kendall got the nickname due to his naturally white blonde hair white fender telecaster guitar white jumpsuit and white capezio shoes.
The band soon found themselves in the studio and recorded and released a five song EP entitled Out Of The Night. Niven then convinced the Los Angeles radio station KMET to begin adding songs from the EP to its playlist in heavy rotation. KLOS-FM soon did the same. The band suddenly went from drawing 100 people in a local club to drawing thousands in LA concert halls. One of the biggest draws was Six Flags Magic Mountain in Valencia California playing to 6250 people.
Near the end of 1983 EMI America signed the band and release Great White's eponymous album in early 1984 the band immediately toured the UK supporting Whitesnake's Slide It In tour and the entire US and Canada opening for Judas Priests Defenders Of The Faith tour.
And History is still being made….
Or so Wikipedia would have you believe. What follows is the real story straight from the Man himself. Mr. Jack Russell…..
My phone rings at 4:30 pm on Feb 13th. This is a busy day as this is my birthday and the wife is cooking dinner for a celebration party. I had scheduled an interview with Jack Russell the former lead vocalist of 80s icon Great White. I answer the phone, Hello this is Ted.
To read the full story and interview, visit Thunder Roads Ohio motorcycle magazine website.