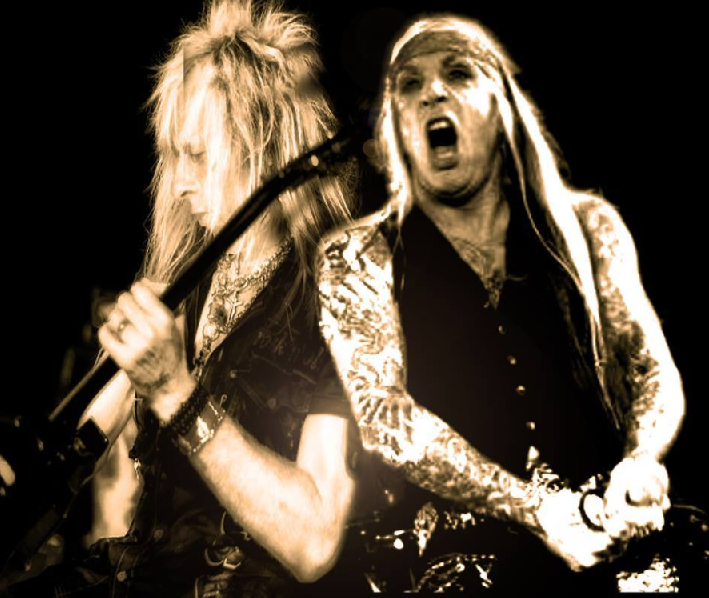 TIGERCHILD
Ex-Tigertailz singer Steevi Jaimz and Ex-Wrathchild guitarist Phil Vokins to issue "Time Machine"
ENGLAND —  Steevi Jaimz is no longer the young and crazy 20-something he was in the 80's, but one thing is the same. He is still making music.
The English singer once fronted the Welsh based glam rockers Tigertailz. But that marriage soon split after their 1987 debut release "Young And Crazy".
Over the last few decades Jaimz has kept himself busy with several projects like St. Jaimz and multiple solo releases.
Now he's teaming up with an old friend in ex-Wrathchild guitarist and former Crash KO bandmate Phil Vokins.
Their latest work together has brought them results with "Time Machine" via AOR Blvd. Records.
Jaimz' tendancy to start bar fights in the bars of London in the hey-day was as likely as someone might spill a beer. But that was 30 years ago. Rumor has it, the chap has been a bit more controlled for a number of years now and the fist fights are well behind him.
One track sure to grab some attention as opposed to a bar brawl, is the remake of Cher's 1971 hit "Gypsies Tramps & Thieves."
The classic cover also features The Runaways vocalist Cherie Currie as a guest singer.
Check out more info below with related links.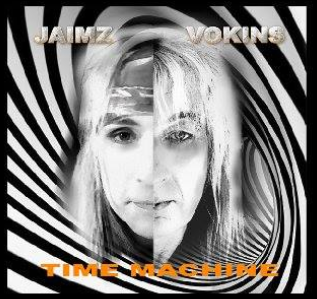 TRACKLISTING:-
Babylon's Burning
Look At Last Nite
Philby
If you Could Read My Mind
God In Louisiana
Stardust
Gypsies Tramps & Thieves (ft Cherie Currie/The Runaways)
The Wild One, Forever
Shot By Both Sides
Living Without You (Bonus track)

——————————————-
Steevi Jaimz, singer, songwriter. Probably best known for fronting the 1980's big selling, over the top, Glam Metal band Tigertailz. With whom he wrote and recorded their first Shoot To Kill EP and the debut album Young & Crazy. After his spell in Tigertailz, he signed to Carlin Music Publishing and released his first solo EP Kick That Habit-Cat On A Hot Tin Roof, with which he worked on with legendary Thin Lizzy guitarist Scott Gorham as producer. Two solo albums have followed that. Damned if I Do… Damned If I Don't. And more recently, 2008's My Private Hell. Recorded in Sweden with respected songwriter/Producers Chris Laney  (Zan Clan, Shotgun, Pretty Maids)  and Anders Ringman. Steevi says… "My Private Hell was the record I'd always dreamed of making. Chris and Anders are incredible writers, musicians and Producers, and it was a pleasure to make from start to finish. I'm also very proud to call them great friends too". In 2015 Steevi was personally invited by Cherie Currie (The Runaways) to join her onstage in London. Which led to the collaboration on the forthcoming Time Machine record.
Phil Vokins is an English guitarist, songwriter and arranger best known for his work with Persian Risk, Bill Ward (Black Sabbath), Tyrant, Strangeways and Wrathchild. Phil is mainly known for his on-stage, charismatic antics. But as a studio artist, Phil's experience sets him apart as a more unique, and ready to listen to the ideas from those around him. As Phil quotes " I just love to play, that's really what it's about for me, I never wanted to be a Rock Star " I can't even stand the term.
Steevi Jaimz @ Facebook – AOR Blvd. Records –  YouTube – iTunes – Amazon –