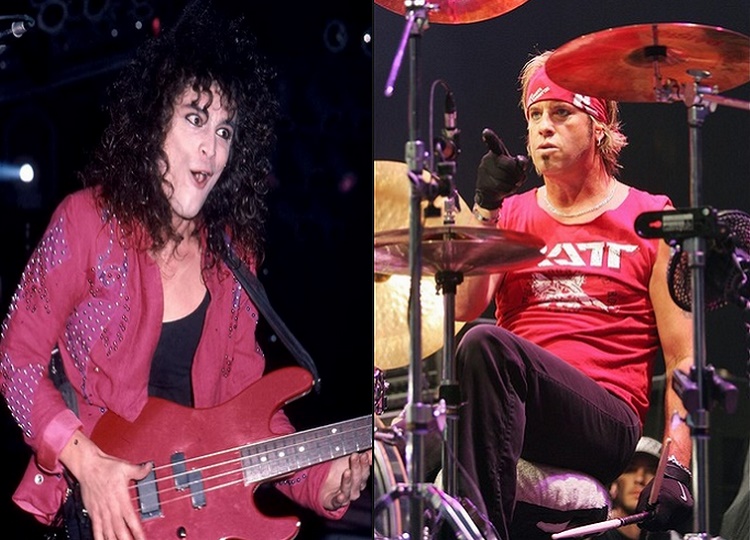 BACK FOR BLOTZER!
Ratt drummer unloads via Facebook on bassist Juan Croucier and new project

KNAC —  It seems that social media is becoming more and more of an avenue for people to air their grievances publicly. Such is the case with RATT'S JUAN CROUCIER, a new band featuring former RATT bassist Juan Croucier and Pete Holmes (BLACK N' BLUE).
Croucier announced his band Tuesday evening by posting the flyer below, along with an official 'release' that was reported HERE.
Within a few hours after it was posted, it caught the attention of RATT drummer Bobby Blotzer, who along with guitarist Warren DeMartini own the RATT name and logo, prompting the following response on his own Facebook page: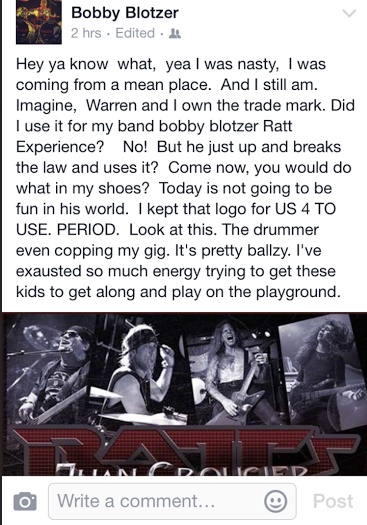 – See full article at KNAC.COM
——————————————————————————
Metal Sludge reported on the press release of RATT's Juan Croucier The Other Voice of Ratt on our 'RATT N' BLUE article found right HERE.
Bobby Blotzer has recently launched Bobby Blotzer's The RATT Experience to solid reviews over the band's first few appearances.
Stephen Pearcy the sole founding member of the RATT brand has continued to succesfully tour solo outside the band for years.
Pearcy recently launched "I Can't Take It" as a new single and has toured all summer.
Next up for Pearcy is his appearance at the Cathouse Live show in Irvine California on Saturday August 15th.
Sadly for the die hard RATT fans, there are no RATT dates in the near future, but on the other hand – there are now officially 3 choices to get your RATT fix by checking out Stephen Pearcy, Bobby Blotzer and now Juan Croucier in their related solo projects.