CALLING DR. DREW!
Fan starts Intervention Facebook page to help Wes Scantlin
Facebook — A fan named Tara Brown has started a "Intervention for Wes Scantlin" page on Facebook.
The fan also started an online petition back in April to help the singer 'Get Clean With Rehab'.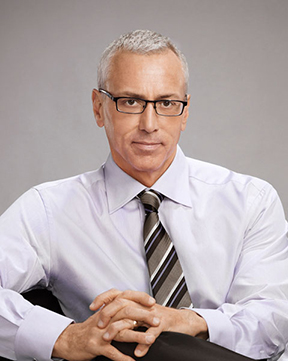 The petition starts off with; "Wes Scantlin is the lead singer of the band, Puddle of Mudd. He has been dealing with issues right now in life mainly to do with substance abuse. This can be either alcohol or drugs in general, his record shows it."
The online attempt started by Brown to help Scantlin currently has 47 supporters.
"It's understandable if some people aren't fans of their music. Please see that he needs to be put in some rehabilitation center soon. Addicts not only hurt themselves but they are also hurting their friends and family close to them. Wes also has a son. If not for Wes, assist Jordan on getting help for his father" reads more from the blog.
Posted below we have also added a recent review of the Puddle of Mudd show at the "Canyon Club" from a online youtube reviewer named Geeken Dorx aka Gx.
The reviewer details the entire evening and sums it up with; "It was crazy sad" and "I felt like I was watching this dude that is, I hate to say it this way, but that's killing himself. And he's just doing it in a public venue. I don't know how much long that guy has to go. And it really sucks."
Gx continues with; "I just can't get over the sadness. It was just, it was weird. If you want to see the darker side of rock n' roll in a live performance, go check out Puddle of Mudd while you can. But I have serious fears, that this dude isn't gonna be around very long. And if you are a big fan, umm, or if you are someone that is connected to them in some way, man, I just wish that someone would help this guy out. And I know it's so tough, I mean, to get people to try to address their own issues like that, can be, practically impossible at times. But I don't think it's not worth trying. This guy really needs some kind of help."
The Facebook intervention page was apparently set up by Brown to try and make something happen in the way of help at the band's April 30th show in Hermosa Beach show.
Aside from fans reaching out on Facebook Brown asked fans to write letters, which she even went as far as to print out and took them to the show to personally deliver to Scantlin.
Ironically Scantlin was arrested following the band's Saturday night performance and taken into custody which is detailed right HERE.
Brown has also noted she has tried to get in touch with Dr. Drew.
We have screen captured some of the content from the 'Intervention' Facebook page below.
————————————————-
Wes obviously needs help, not more tour dates… when I saw him Saturday at the Canyon club he was so loaded he couldn't remember words, was sweating profusely, itching skin repeatedly, my heart broke… WE DON'T WANT YOU TO DIE WES!!! Next show is in Hermosa beach Saturday… friends please help me help this man before it's too late. If you can't come or are not local please just hit the interested in the event button to show support and you can also send a support letter to Wes via my email and I will hand deliver it to him on Saturday at the show. RocknRollVeganista@gmail.com
The Wes Scantlin intervention page is HERE