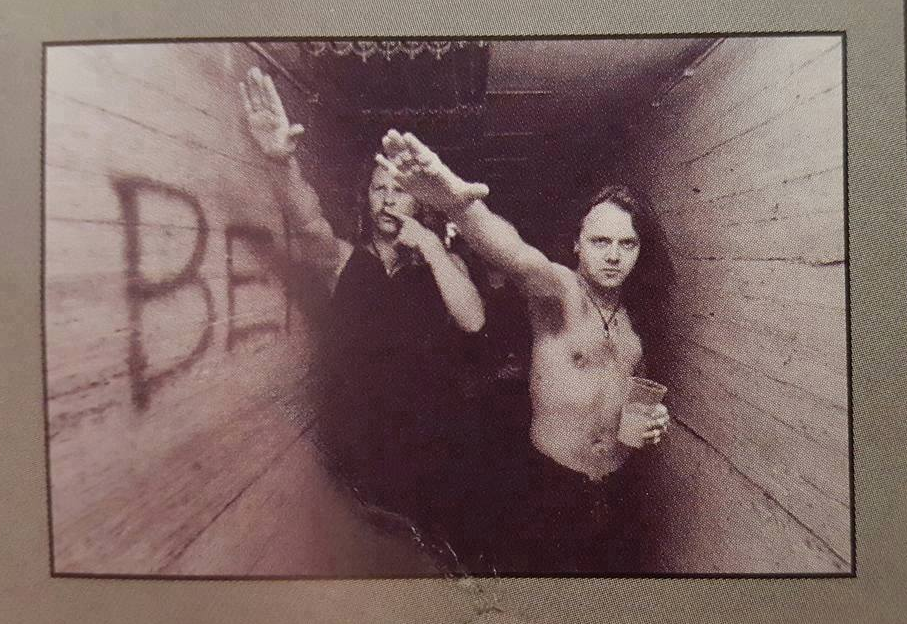 Top Rock Stars who saluted Nazi Sieg Heil; Sixx, Hetfield, Ulrich & Bowie
Racism — The topic of racism in rock has hit an all-time high in recent weeks with Phil Anselmo's 'White Power' scream and his Sieg Heil Nazi salute that preceded the verbal message.
Since that night in Los Angeles at the annual 'Dimebash' Anselmo has apologized but not before rockers from all walks have jumped at the chance to chastise the singer.
One of the biggest attacks against the former Pantera frontman was an 11 minute video diatribe from Robb Flynn of the bay area band Machinehead.
The clip has since went viral with over 1 million views.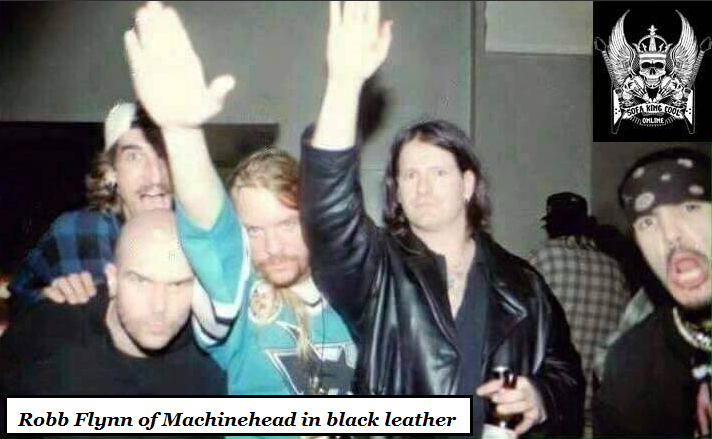 Oddly Flynn played guitar and shared the stage with Anselmo on Pantera's "A New Level" as the final number of the night.
Adding more fuel to the Flynn fire is a photo recently unearthed of the guitarist in a Seig Heil salute from the 90's.
Also during the introduction for the last song there is a weird uneasy exchange between Anselmo and Flynn.
It appears that Phil had instructed the band to stop (playing) and Flynn was tardy in doing so.
Anselmo then quickly establishes himself as the alpha male on stage (3:27 mark of "A New Level" video below) as he turns to the guitarist and says; "I said stop. You don't know me."
One might ask, could there have been some bad blood that helped instigate Flynn's message?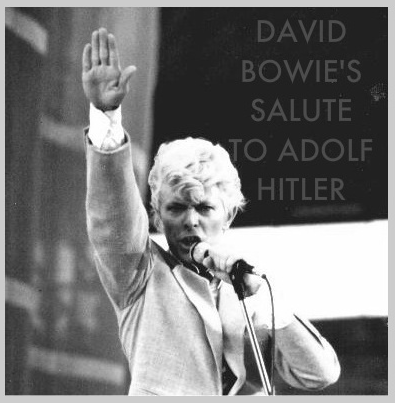 In the wake of all the chaozs, photos of several rock stars have been brought to the attention of music fans online.
Several standing like Anselmo did with the same Sieg Heil Nazi salute.
Notable names are the late David Bowie, founding Metallica members Lars Ulrich, James Hetfield and Nikki Sixx of Motley Crue.
West Coast Choppers founder and tattoo junkie Jesse James has also been photographed in a Nazi stance.
One rock star who is not afraid to voice his opinion is Chris Holmes.
The former W.A.S.P. axe wielding mad man has boldy commented on multiple occasions with harsh racist language.
And he makes no apologies.
Holmes says; "I'll say that word. I don't care if ni??ers are in the room or not to get my opinion, that's the way it is."
Holmes doesn't hold back and several of his interviews are quoted in a piece found on Metal Insider.
The outspoken Holmes added the following when speaking with a European based journalist in 2014; "I don't like it when kids act like ni??ers. Is the word "ni??er" bad to say here? When you say it in the States, everybody is pissed off."
The image featuring Nikki Sixx in this Seig Heil salute has him pictured with the late Robbin "King" Crosby. An original member of Ratt, Crosby ironially is standing beside Sixx giving the Black Power (clenched fist) salute.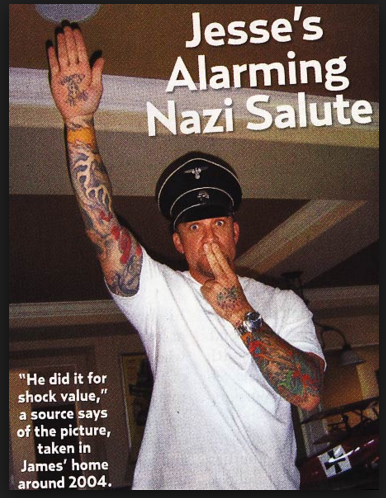 Sixx has had past racial incidents in the past Including one captured on video back in October 1997 while Motley Crue was on tour in Greensboro North Carolina. The video shows Sixx's bold use of the N word in front of thousands of fans.
During the band's set there seemed to be some excessive force used by security (according to Sixx) on some of their fans.
A video of the incident is below and the description from the link says the following: Nikki Sixx tells the crowd that was their last song because security is treating fans unfairly. A huge, black security guard had been asked to stop pushing fans but refused, continuing to hit girls. Nikki enters into a verbal barrage with the security guard, calling him a nigger and then proceeding to tell the noisy crowd to kick the ass of the security guards to see how they like it. After asking the crowd if they want to hear more, the Crüe plays for another twenty minutes to complete their set. Many vicious fights occur in the crowd during the night, leaving the floor blood stained.
Sixx acknowledges his racial outburst in another video where he states; "Let me tell you something. No matter what you hear man, people are judged, one by one man. You don't judge a whole fu??ing race of people. Ever. Alright. There's fu??ing white ni??ers, black ni??ers and red ni??ers motherfu??ers. It ain't no fu??ing race thing it's an a??hole thing."
Motley Crue has had other racial related incidents and slurs over the years that became public.
Another is a rare 1994 rehearsal video that shows Mick Mars (1:21 mark of video below) using a racial slur.
Mars looks into the camera and says; "Looks like some god damn ni??er painting right here" as the guitarist laughs.
The founding members of Metallica have also has been photographed giving the Adolph Hitler salute. Both Lars Ulrich and James Hetfield are pictured in an image that seems to be from somewhere around 1985-1986.
An online reader made this comment about the Metallica photo: "The Metallica pic was shot at a venue in Berlin where Hitler gave speeches. That tunnel is the access to the stage from stage left. That hallway has 15 Degree angles every 5 feet."
Of course it's a different world today with social media than it was in the mid 80's. However it is crazy to think that not only was Sixx photographed like this during what appears to be the "Shout At The Devil" era, but it looks like that photo was actually a centerfold or poster in a published magazine.
https://www.youtube.com/watch?v=7L6a-xmBjZc