"I don't try to plan everything out, and I've kind of done most of the big significant things. But just when you think you've done it all or seen it all, something else comes along."
— David Ellefson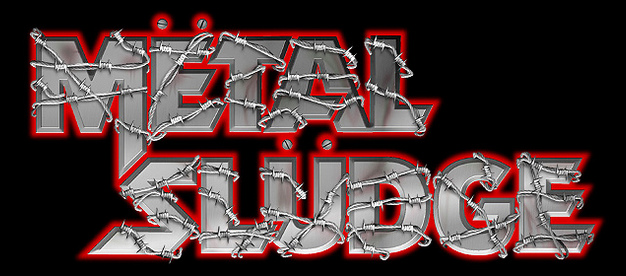 Metal Sludge — It might be safe to say that David Ellefson is laughing in everyone's face, as he continues to play with his words and answers, much-like he did his dick in that infamous video he sent to a teenage female fan back in the spring of 2021.

The former Megadeth bassist was fired from the band by the group's face, voice and principal leader Dave Mustaine just days after questionable sexual allegations surfaced.

In addition to the allegations, there were xxx rated videos that were shared via social media that showed Ellefson partially nude and fully masturbating to completion for the entire world to see.

Ellefson recently did an interview with the "My 3 Questions To" series which was partially transcribed by Blabbermouth.

We have shared some of the Blabbermouth article below.

——————-

As part of Jonathan Montenegro's "My 3 Questions To" series, former MEGADETH bassist David Ellefson was asked what else is left for him to conquer. He responded (as transcribed by BLABBERMOUTH.NET): "You know, I let things come as they come. I don't try to plan everything out, and I've kind of done most of the big significant things. But just when you think you've done it all or seen it all, something else comes along. My band DIETH, we're doing some great stuff right now, playing some cool festivals. And we're based up in Gdańsk, Poland, so just when I thought I'd been everywhere, I get invited to Gdańsk, Poland. So there's a good example. So, every day is a good day — good day to get up and play and have fun with your friends.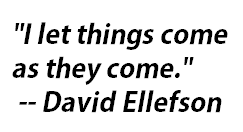 Shortly before Ellefson was dismissed from MEGADETH, he released a statement on Instagram denying all social media chatter that he "groomed" an underage fan. He also filed a report with the police department in Scottsdale, Arizona alleging unlawful distribution of sexually explicit images of him by unknown offenders.

Dave Mustaine — who formed MEGADETH with Ellefson in 1983 — released a statement on May 24, 2021 announcing the bassist's departure from the band. In the statement, Dave said: "We do not take this decision lightly. While we do not know every detail of what occurred, with an already strained relationship, what has already been revealed now is enough to make working together impossible moving forward."

———————

Some of our past Metal Sludge articles regarding the Ellefson and Megadeth controversy are shared below.


May 10th 2021 > SWEATING BULLETS … Megadeth bassist David Ellefson masturbation videos leaked online, says they were 'Taken out of context & manipulated'

May 24th 2021 > CANCELED … Megadeth release David Ellefson, Dave Mustaine issues Official Statement

May 26th 2021 > MEGA LAWSUIT … David Ellefson former Megadeth bassist is pursuing Revenge Porn charges against person who leaked Private Videos

June 7th 2021 > STINKS LIKE TEEN SPIRIT … David Ellefson admits in Police report to 'Sexting' and sending 'Masturbation Videos' to Dutch Teenager

July 13th 2021 > NO, NOT, NOPE … Dave Mustaine on David Ellefson returning to Megadeth later: "The answer to that is no."

November 13th 2021 > VIDEOS FOR SALE … David Ellefson former Megadeth Bassist is back on Cameo and selling Videos of himself

March 9th 2023 > SHOTS FIRED … Dave Mustaine is happy to have James Lomenzo back in Megadeth after "That Weird Sh!t That Happened" with David Ellefson



Stay tuned to Metal Sludge for Breaking News, Updates and Features along with both new and classic interviews.