WAY NOT COOL JR. 
BOBBY BLOTZER continues online RATT attack, slamming CROUCIER, PEARCY and DEMARTINI
Faebook — Never at a loss for words  drummer BOBBY BLOTZER has recently blasted every surviving member of the band RATT.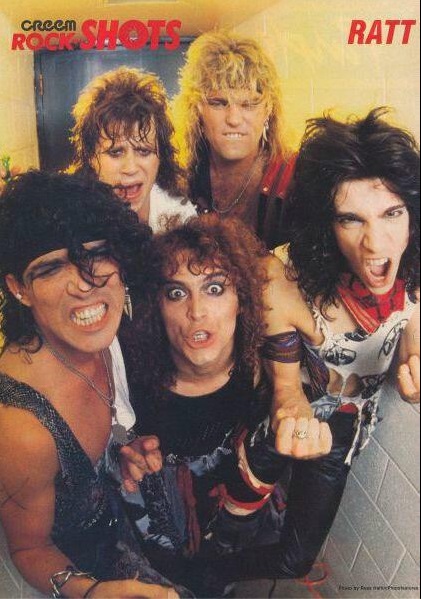 In the recent weeks BLOTZER launched his project Bobby Blotzer's The RATT Experience. The band performed shows in Las Vegas and Denver to solid reviews but so much for positive press in Blotzerland.
Hot on the heels of those dates bassist JUAN CROUCIER issued a press release for his new project RATT'S JUAN CROUCIER The Other Voice of RATT.
The word on CROUCIER's project did not sit well with BLOTZER who went on the offensive blasting the bassist in an online tirade less than 24 hours upon the CROUCIER news and subsequent tour dates.
The fall out from the posting session by BLOTZER has ended up on KNAC, Rock Hard, Blabbermouth and Metal Sludge. In addition RATT fans world-wide have chimed in with their thoughts on all sides of the proverbial RATT coin.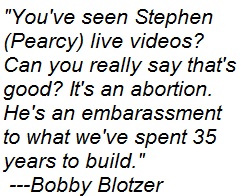 A popular RATT forum on Facebook (Facebook's MOST COMPLETE RATTand FAN PAGE) seems to be a hot spot for all things RATT.
While everyone has their favorite member, and seemingly all members agree each has the right to earn a living there is still angst from BLOTZER towards (all) of his band mates.
The out spoken drummer has never been one to mince words, and since his initial thoughts on CROUCIER's project has unloaded multiple long rants on his official Facebook page.
One can only assume that these type of comments will not help with a RATT reunion of any sorts at any time in the near future.
See screen caps below.
————————————————–
BLOTZER on the break up of RATT: "In all honesty friends, the break up of Ratt, comes from Stephen and warrens problems. That's a 100% true fact."
BLOTZER on lead guitarist WARREN DeMARTINI: "Warren the smartest? LOFL. That's really funny."
BLOTZER on the RATT founding father STEPHEN PEARCY: "My dogs band is better than that. Horrifying" and "You've seen Stephen (Pearcy) live videos? Can you really say that's good? It's an abortion. He's an embarassment to what we've spent 35 years to build." 
BLOTZER on bassist JUAN CROUCIER: "I for the record, was extemely against Juans return, and it was behind my back excicuted by Steve and warren."  and  "Which brings Juan (Croucier) in, who brainwashed Stephen (Pearcy)."
BLOTZER on JUAN and STEPHEN's bands: "Then you have Juan (Croucier) and Stephen (Pearcy), Lol. It's not even close. I'm not threatened in any way shape or form. Good god, one has to only look at the difference. It's pretty hysterical."