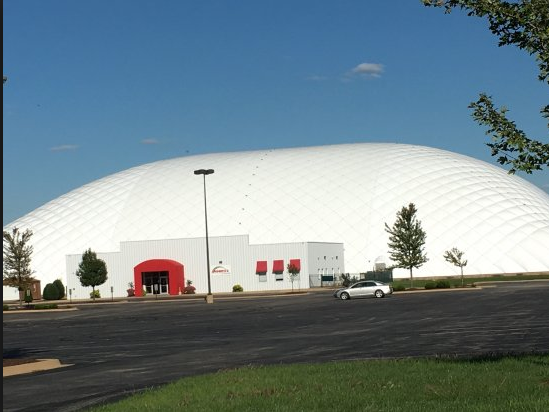 GO OR NO?
Rock N' Skull admits to planting fake story of losing 'Avanti's Dome', just to catch a rat
UPDATE #2: Monday July 17th 2017 (10:00AM PST)
Metal Sludge has reached out to and talked to "Avanti's Dome" per the request of Justin Murr from last night. See update #1 below.
A woman answered and politely told us after our short inquiry as to whether Rock N' Skull was being hosted by the venue or not: "As of now we are hosting Rock N' Skull but there is a lot of scuttle butt going on with this event and we really don't know what's going to happen"
Yes, she used the term 'scuttle butt'.
The woman also said she's getting a lot of calls from people about this festival.
Now that we have officially announced this, it appears that Murr has taken exception to our confirming info with the venue. (see below)
Event founder Murr has also posted to social media earlier today and wrote the following in relation to our recent story, Murr writes: "Just for the record, I never denied the story or said it was fabricated…."  Murr continued: "…just if your going to do a story and make it public make sure you have all the facts and do what some would call news reporting other wise it look like your doing all this out of "malice".
Metal Sludge stands 100% behind all of our stories.
We have accurately reported on all including the related confirmations from Rock N' Skull in regards to reported cancellations or event changes.
It should also be noted that as of this publishing, it appears that Rock N' Skull has now removed or deleted all related posts to our recent article. Including the screen captures and statements seen below from Murr.
It also appears that Rock N' Skull has removed all content on their official Facebook event's page going back to April 19th with the exception of a happy b-day shout out to a related staffer last week.
In addition, it appears (the last we checked) that the official ticket hub for Rock N' Skull has been once again turned off.
We will be sure to pass along any official updates, or a new event poster from Rock N' Skull as they become available.
Thanks for reading.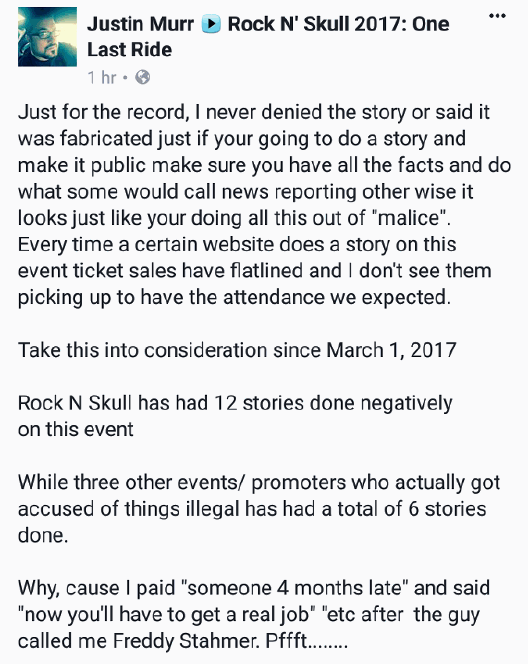 ———————————————————————————
UPDATE #1: Sunday July 16th 10:30PM (PST)
Rock N' Skull promoter Justin Murr has posted a short statement in regards to the rumor that "Avanti's Dome" is at risk for their 2017 event.
It appears that the event is still a go for "Avanti's Dome" based on a brand new blog from Murr.
Murr writes in response to our recent article: "If the funny papers would have asked a reliable source like The Avanti's Dome or me instead of printing hearsay and gossip maybe there wouldn't be the need to feed two people info to see who is talking and helping to cause damages to this event."
We'd like to state here that we did reach out to "Avanti's Dome" but got multiple voice mail choices and no one picked up. Including the operator option.
Metal Sludge can't always be right, we admit that. But we have to wonder why any promoter would start such a salacious self sabotaging rumor about their own event. And take tickets off sale for several days as well, only to catch a rat in their camp.
In the end, we don't like rats either, except for the real one with Stephen, Warren and Juan.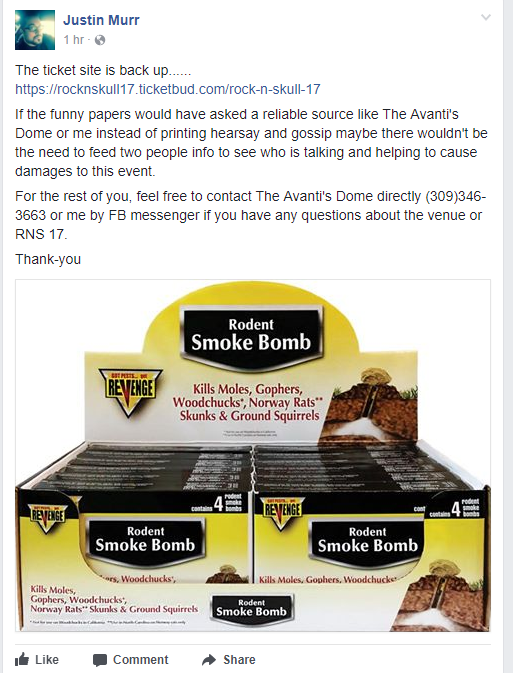 ———————————————————————————————-
PEKIN, Illinois — In shocking news related to the Rock N' Skull festival., it is rumored that the promoter is now looking for a place to hold the event at.
Word on the street is that the promoter has allegedly lost the venue and is now scrambling to find a new home for Rock N' Skull.
"Avanti's Dome" is scheduled to host the 3-day event on October 27th, 28th and 29th 2017.
Metal Sludge has multiple sources stating there will be an official announcement this week from Rock N' Skull.
The festival will be hosted by Eddie Trunk of That Metal Show fame and lists a lineup that is platinum packed each day.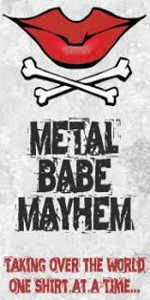 The 5th year event has endured extensive changes in their advertised roster by losing, cancelling or changing multiple acts (more than 20) since first announcing last November. But nothing as serious as a venue change just over 90 days out.
Regardless of a popular host or great musical acts, this latest news will definitely be cause for concern to current ticket holders.
"Without a venue it's going to be hard to hold an event" said one industry insider.
Concerned fans started talking online over the weekend as the festival's official ticket hub is currently not active to sell. (see screen capture below)
Event founder Justin Murr has confirmed this in a recent posting found on the Rock N' Skull event page on Facebook.
Murr wrote in a short blog to concerned fans which ended with: "Yes, I have pulled the ticket site down and it will be down till at least Tuesday. Thank you."

Sources close to the event are claiming that the new venue for Rock N' Skull 2017 will be "Diesel Dick's Pub & Grub" in Tremont Illinois.
Adding fuel to the firey rumor is that the related after parties being promoted by Garden Of Evil are already advertised to be held at "Diesel Dick's Pub & Grub", and now with the rumored change of venue these events just might be cancelled altogether or moved to yet another new location.
Sources are also alleging that in addition to the after parties, that the Brunch N' Skull performances are also in jeopardy of being cancelled or severely altered.
According to a quick online search it appears that "Diesel Dick's Pub & Grub" which is a 21 and over bar has a much smaller capacity than the previous  "Avanti's Dome" (5,000).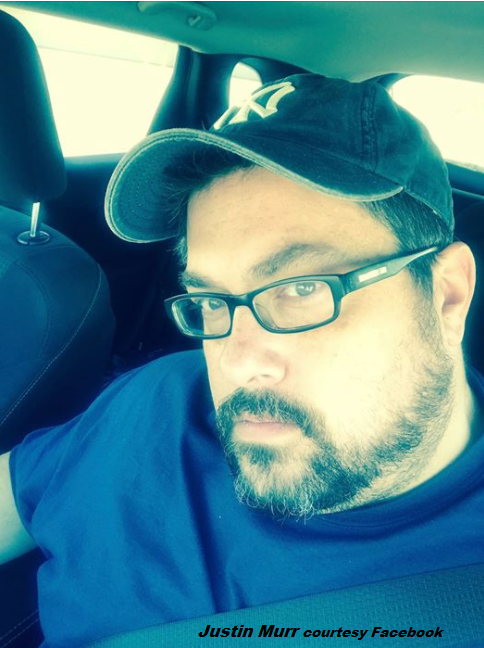 One source stated that space will now be at a premium for related vendors coming to the event and questioned where will the VIP seating or 1st row tickets be positioned in a mostly general admission club setting.
The seating chart for "Avanti's Dome" looks fairly detailed and arena like (see below).
The event has unfortunately been the victim of bad timing with some of their related 2017 losses.
Metal Sludge first broke news back in April that weekend headliner and former Kiss guitarist Ace Frehley was pulling out of the event to tour Australia with Alice Cooper.
Our story was later confirmed by Murr (inset left) of Rock N' Skull.
Similarly WildSide pulled out and inside sources have cited another related conflict of interest with one of their members also touring Australia during the same time frame with Sebastian Bach.
Danger Danger frontman Ted Poley quietly pulled out, but not without some rumor and speculation that there was a bad split between himself and event founder Murr.
Poley who dropped out in early May spoke out publicly in a recent mini-tirade against Murr and the festival.

Poley went on record stating; "I was Mr Murrs partner for 6 months and he fucked me over bad! The fans must know the real truth."
The singer later retracted part of his rant that the event was "bait and switch" after he was allegedly threatened with legal action from Murr.
SouthGang and Maverick opted to pull the plug as well and both went on record stating some issue involving either the promoter or a non-realized (time sensitive) deposit.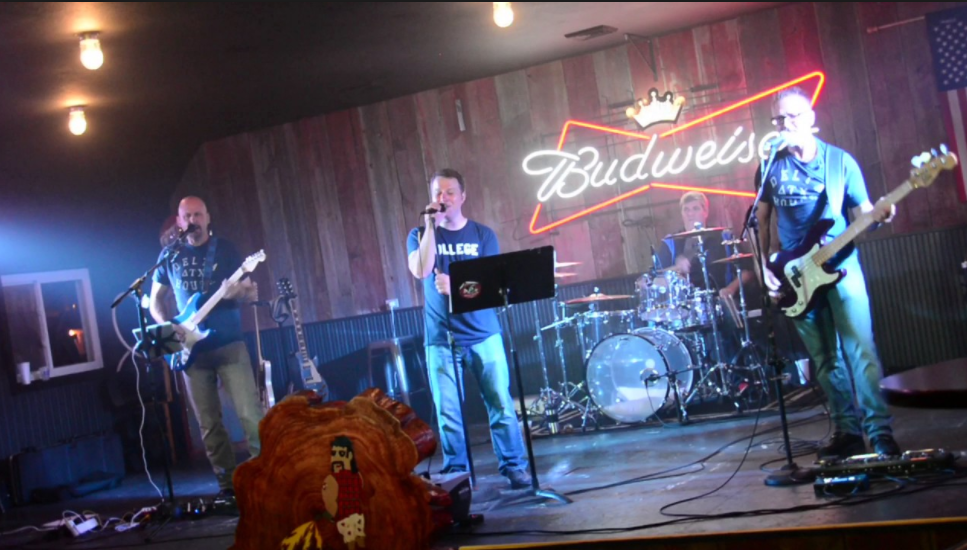 Animal House perform live at "Diesel Dick's Pub & Grub"  courtesy Youtube


Murr has admitted mistakes along the way in multiple public posts, but it looks like some bad luck has also fallen on the annual event once again.
Last year the 2016 event went into the red to the tune of $ 35,000.00 stated Murr. But he also stated he's a 'fighter' and in 2017 they plan to "Go big or go home".
If the latest rumor holds true, the fans won't have to go home, but going to "Avanti's Dome" doesn't look like an option.
Some fans have begun to speculate and are taking wild guesses in online forums as to why the ticket hub was taken down.
The last time the event removed on-sale tickets was late 2016 when they totally revamped their initial lineup and announced new bands.
As of press time there is no confirmation from Rock N' Skull or Murr that the venue is changing but we'll be sure to share their big announcement when it happens.
Below is a list of the main stage advertised bands who are no longer appearing at Rock N' Skull 2017
1. Steel Panther (are not listed on the official Facebook event's page, but no confirmation they're off the festival either)
2. Jean Beauvoir (are not listed on the official Facebook event's page, but no confirmation they're off the festival either)
3. Maverick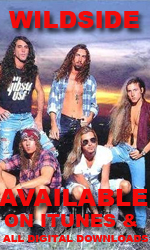 4. WildSide
5. SouthGang
6. Ted Poley (Danger Danger)
7. Ace Frehley (Ex-Kiss)
8. TNT
9. King Kobra
10.  Bangalore Choir
11. Kevin Steele (Roxx Gang)
12. Vicki James Wright (Johnny Crash)
13. Michael Olivieri (Leatherwolf)  *Moved from main stage to Brunch Acoustic Jam on Sunday October 29th 10:30AM
14. Coldpsell 
15. Grand Design
16. Best Of Seven
17. Niterain  *Moved to after-party at "Diesel Dicks" on Friday October 27th
18. The Great Affairs
19. Jennasyde & The Watchers
20. Giancarlo Floridia Thomas
21. Brent Stortzum & The Valentines  *Moved to pre-party at "Twisted Spoke Saloon" on Thursday October 26th
22. Johnny X And The Wild
It should be noted that after losing the voice of Danger Danger Ted Poley the event added Michael Layne Band.
In addition, the departure of SouthGang was filled by Little Caesar and Tora Tora replaced WildSide after they pulled out.
We have displayed all official related posters below.
Note: The Thursday October 26th 2017 pre-party at "Twisted Spoke Saloon" is a separate tix from Rock N' Skull ($15.00 @door).
Note: The Friday October 27th 2017 'Garden of Evil' after-party at "Diesel Dick's Pub & Grub" is also separate tix from Rock N' Skull ($15.00 @door). The same applies for the 'Garden of Evil' after-party on Saturday October 28th. 
Note: The Brunch Acoustic Jam is scheduled for 10:30am on Oct. 27th, 28th & 29th. These are all Separate tix ($25.00) from Rock N' Skull.