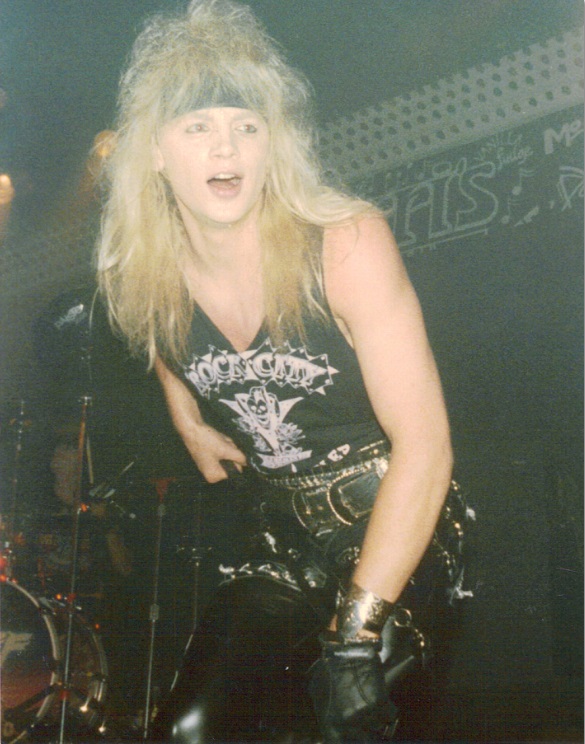 TUFF DIARIES #7
MTV's NYE Big Bash, Riki & Taime's Cathouse and My Girlfriend was a Poster at Spencer's 
Country Club, Jason Newsted, Cold Gin, Martika, Rock Scene Magazine & Welcome to the Julie's Waxed Pussy.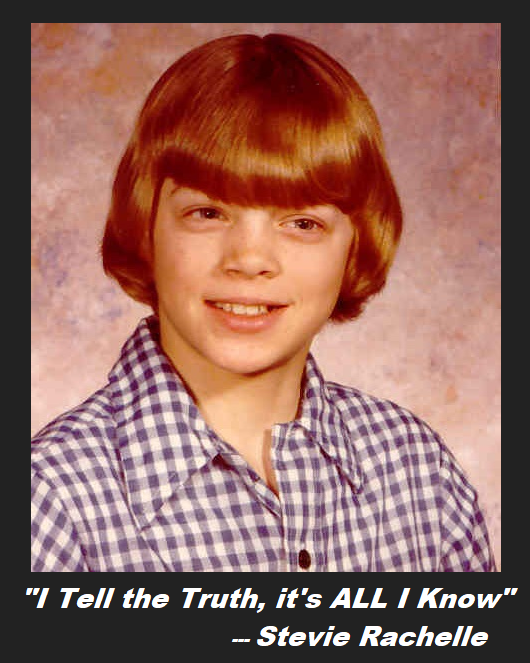 — It's now the fall of 1988.
We're a year into our run and making progress with our plan to get signed.
We just finished up the summer with a August headline show at Gazzarri's on Sunset Strip and supporting Vinnie Vincent Invasion – just 1 show before they imploded.
Tuff are now regularlry featured in local rock rags along with receiving national and international exposure as well.
Kerrang and Metal Forces were some of the first European magazines to give us press, both good and bad.
We were even voted the #1 Best Unsigned Band in the August issue of Rock Scene Magazine.
That may sound corny, but hey – we were being compared to all the hottest bands at that time and we grabbed the top spot.
Tuff are gaining popularity not only with fans, but our peers and the industry too.
It's now September and we return to Country Club in Reseda for a big show.
It was just over a year ago we played our debut gig together.
And now Tuff are the featured band at the San Fernando Valley's biggest venue.
The date is set for Saturday September 17th and the bill is epic.
Tuff are the headliner with direct support from Pair-A-Dice.
This show also featured Brunette, who later morphed into Hardline. Along with VAIN from San Francisco and locals Shock.
The promoter was Whoa Nelly Productions and they were elated when the line was down the block by the time doors opened.
Tuff are now playing multiple shows per month.
A few weeks later we would rock The Waters Club in San Pedro.
Google says it's only 28 miles from Hollywood to San Pedro, but the same search says its 90 minutes of travel time.
The greater Los Angeles area, or this chunk of Southern California is pretty extensive.
There are countless suburbs in 5 surrounding counties. And if you throw in San Diego County, it's a solid half dozen.
Add to this, the population of California in 2018 is just shy over 40 million people.
In 1988 it was 28 million. With roughly half of that being in Southern California.
My point is that a band could play 6, 8 or 10 shows in California and affect a completely different market with each show.
California is a massive state and Tuff were becoming a big name all over the entire West Coast.
Click on any of the images below to enlarge.
* Rock City News issue from August 1988
* Country Club flyer September 1988
* Tuff tops the Best Unsigned Band's List in the August 1988 issue of Rock Scene Magazine
* Stevie Rachelle hanging in Hollywood with Lethal Lipstick from New York City
———————————————
Stevie meets Lisa Part 1.
It was a Tuesday early evening and Tuff were finishing a photo session with the famous Japanese photographer William Hames.
William shot Tuff countless times, including our Atlantic Records debut album cover – but that was a few years down the road still.
I say album, because it was in fact released on vinyl but only in Europe.
Of course there was a CD and cassette version as well.
Fun Fact: In 1991 our debut sold roughly 100,000 units. I have a soundscan that shows 75,000 of those sales were actually on cassette and the remainder on CD.
Anywho… back to 1988.
The photoshoot was winding down and Michael and I decided to hit up the Cathouse.
For those not in the know, Cathouse was only open on Tuesday nights.
I recall it being really early, like 8:00 or 8:30 and they had just opened the doors.
Michael and I are a few of the very first people in the building.
I walk towards the downstairs bar and there is a strikingly gorgeous woman bartending.
Once again I find myself in the presence of beauty that was just jaw dropping.
I saunter up and ask for an orange juice.
The tall blond eyes me, gives me a half smirk and says, "You got ID?" in a firm tone.
"Sure" as I reach for my Velcro wallet.
I hand it to her and she reads it aloud, "Steven Howard Hanseter huh?"
"I'm Lisa" as she hands me my driver's license back.
I am in awe of every inch of her.
Lisa looked like she was from another planet.
She was sexy and beautiful but also had a total fitness model type of body.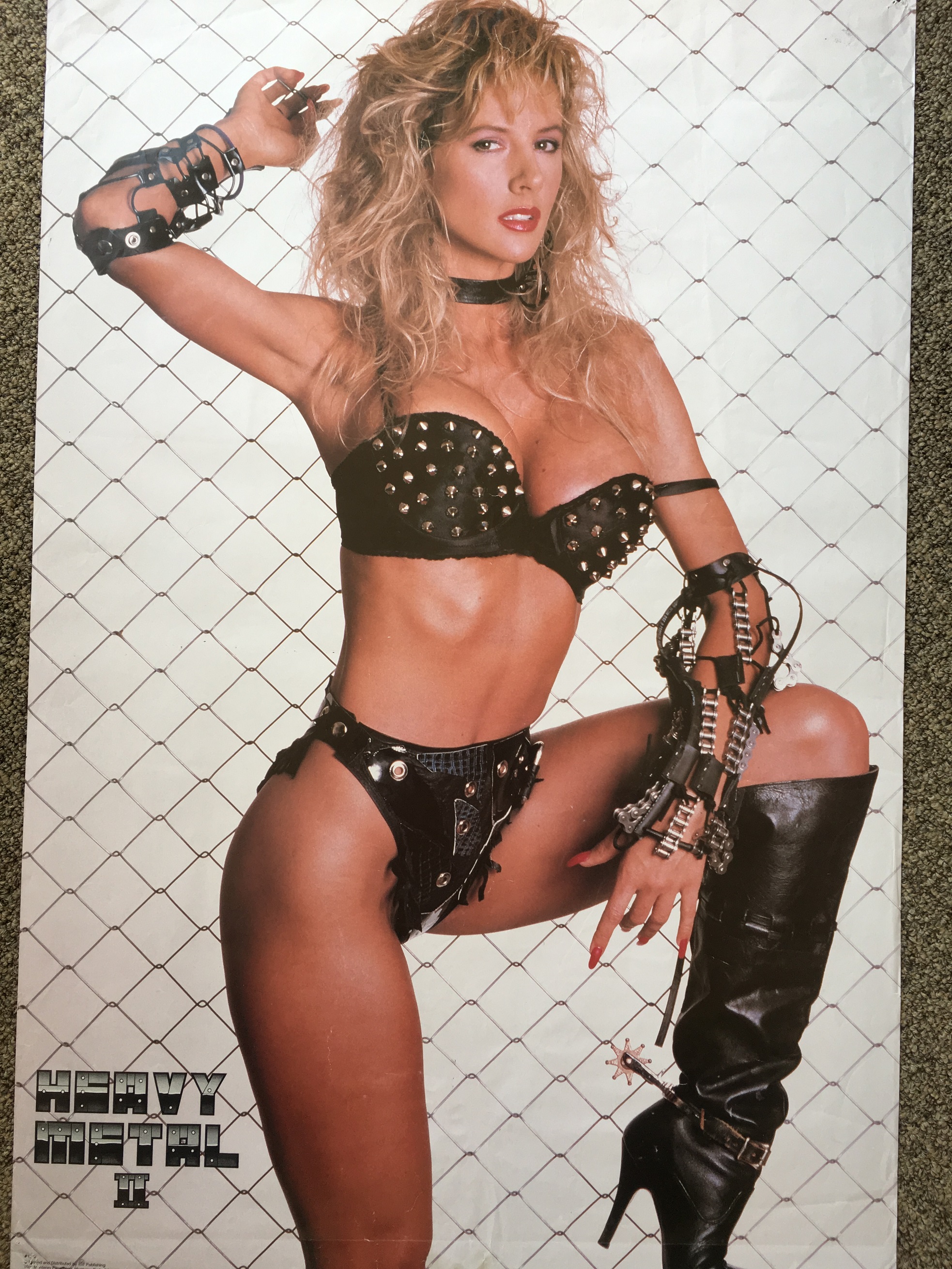 Like 1 of those girls you would see on a poster at the Spencer's Gift Shop in your local mall.
Lisa in one of her posters from Specner's Gift Shop circa 1988.
At some point the "Are you in a band" question gets asked.
Of course, blah, blah, blah and then I tell her, "But my stage name is Stevie Rachelle."
"Stage name huh?" as she pours my juice.
The place is slowly filling with people but I stay at Lisa's bar for a while.
She asks about my band, where am I from and we engage in some general small talk.
Lisa has a Mother-like quality about her.
After some of these exchanges I am getting more flirtatious and start coming on to her.
She just laughs, "I am already taken" or something along those lines.
I didn't care.
The more I looked at her and talked to her… I was thinking to myself, "This is like a blond Wonder Woman right in front of me."
Lisa was not new to Hollywood and had already lived here for a more than a few years.
She was an actress, a model and obviously a bar tender to pay her bills.
So it's safe to say that she wasn't buying any of my pick-up lines.
I continue pestering her, "What's your phone number? Let's go out."
"Is that right?" as she looks at me with a half serious and half joking tone.
"Yeah, to a movie or something" as I try to act suave.
I was bold as ever.
She then tells me, "Why don't you go to the upstairs bar. That guy up there, he is my husband."
"Ok" I oblige and head to the stairs.
As I come around the corner there is this monster dumping ice into the beer coolers.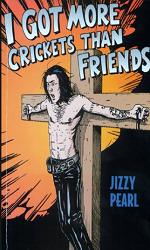 He's blond, about 6'3", 260 pounds, tan and just ripped as fuck.
Think WWF wrestling star meets Chip N' Dale's dancer.
I eye him up (from a safe distance) and head back downstairs.
As I walk towards the bar Lisa sees me and asks, "Still want that date?"
"Yup" as I stand there with a huge dumb smile on my face.
She just shakes her head, "You're funny."
I went to the Cathouse several more times over the next many months.
And every time, I would go up to her bar and say, "Hey, when are we going out?"
Lisa would always laugh and ask, "Orange juice, right?"
—————————————————————-
Random tanning salon stuff.
I have a few fun tanning salon stories as the years go, but for now this one is kind of short and vague.
So I walk into this place on Ventura Boulevard.
It was on a corner, East of Van Nuys Boulevard across the street from the Future Dogs Hot Dog stand.
The same one seen in the Tom Petty video for "Free Fallin'".
Also, on the lower level below the tanning place was Billy Blanks' Tae Bo classes.
Anyway, so I was signed up for a package, like 10 tans or something like that.
Then one day I walk in and per usual, there is a cute young girl working the front counter.
She asks my name, and enters it into the system.
Pausing for a second, she says to me, "Hey you're in a band right?"
I reply, "Yeah, I sing for Tuff".
She then informs me that her friend, likes me.
I ask, "Who is your friend?"
"Erin, Erin Everly. She tans here too and recently saw you."
"She thinks you're hot" the worker tells me.
I guess Erin lived in the area, and went to the same salon.
Some years later Erin and I will have a by-chance run in, while she dated Matthew Nelson of the group Nelson.
There will be more on that and Matthew Nelson as well in a future blog.
My next tanning salon celebrity sighting will literally leave me, "Red Hot".
—————————————————————
Rounding out the year on the road.
The band has gigs lined up from Phoenix to Oakland and back.
We will also support Warrant at Country Club on Friday October 7th out in The Valley.
And then return to West Hollywood to do a 2 night stay at Troubadour on October 21st and 22nd.
We have gotten big enough that we are doing 2 nights stints at some clubs, but also promoters are asking us to do All Ages shows too.
Such was the case in Phoenix at The Mason Jar.
To those who don't know the drinking age was now 21 across all of America.
However it was only a few years earlier, on July 1st 1986 that this went into effect.
There were still some states (including my home state of Wisconsin) that had a legal age limit of 18 into 1986.
Bars, clubs and entertainment venues were now stuck following strict rules. But those rules did vary state to state, or city to city.
Some establishments didn't have a strict age limit, like those in Hollywood.
However to separate the patrons they would put a huge black marker X on the underage kids' hands.
Then when you went to get a drink, the bartender would ask to see your hands.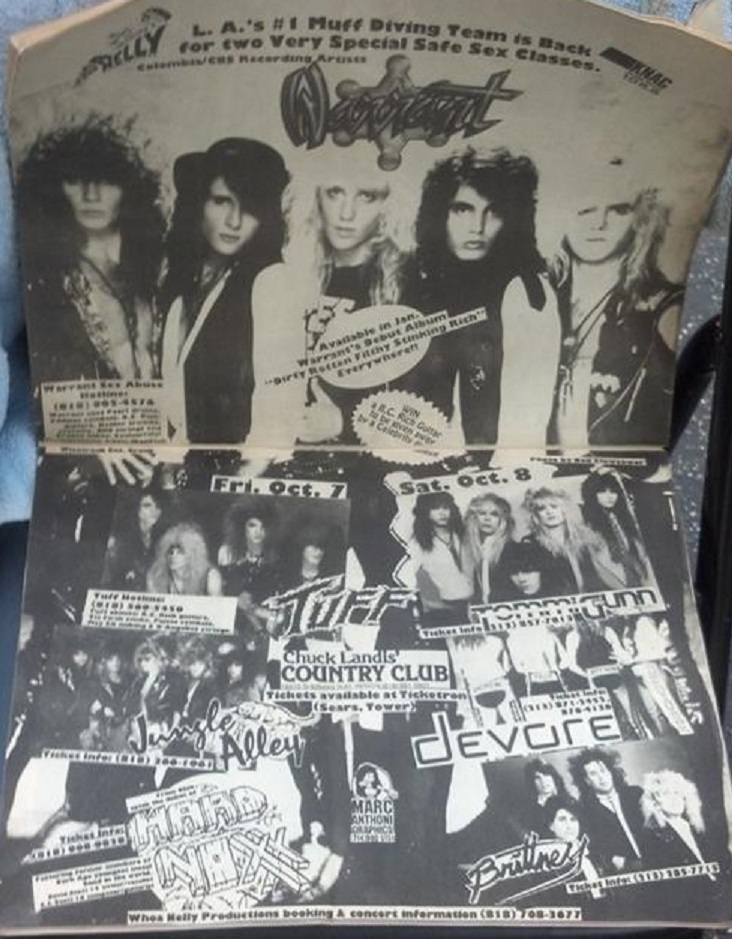 Some kids would go in the bathroom and try to wash it off, which never worked.
They'd end up with marker smeared all over the place, funny but true.
Franco the owner of The Mason Jar knew we had younger fans.
So he booked Tuff for 2 shows, an All Ages show early and a 21 & Over show late.
This was especially appetizing to us, as we'd also get paid double the money.
Warrant double page Bam ad for October 1988 shows which featured Tuff as support on the Friday night.
We played 2 shows in Phoenix on Friday November 11th and the next day headlined The Omni in Oakland on November 12th.
With merchandise these weekends would have us making upwards of $5,000.00.
That is an exceptionally long drive between the two cities as well, so we would rent a tour bus.
At this time a bus would run about $250.00 a day if we got a great deal. Plus the driver was $125.00 or $150.00.
Add in fuel, and for the weekend the bus would cost us about a grand.
Of course we never rented a tour bus when we played Hollywood, or Orange County. But if we went to Arizona or Northern California it became business as usual.
Also, these were 2 great markets for us as well. We played them almost as much as we played the Southern California area.
In late November Tuff would return to headline Country Club in Reseda.
Sadly this would be our last show here, as there was something that went on with the (end of year) lease, or ownership.
The place would re-open years later with new owners, but it never returned to the glory it once was.
Today the location is a Church, so I guess it has some glory after all.
—————————————————
Lisa Part II
It's now mid-week and we decided to hit up the Cathouse to hang out and promote.
The location was at 836 N. Highland, south of Sunset Boulevard but north of Melrose.
This place had legendary shows, along with countless rock stars, movie stars and porn stars hanging here on any given (Tuesday) night.
If you went to this address on any other night, you might be in for a surprise though as it was actually a gay club.
But Riki Rachtman made it all about rock n' roll on Tuesdays.
Truth is, Riki was never really too nice to us, but he wasn't a jerk either.
Tuff were not the typical Cathouse crowd kind of band but that didn't stop us from hanging there.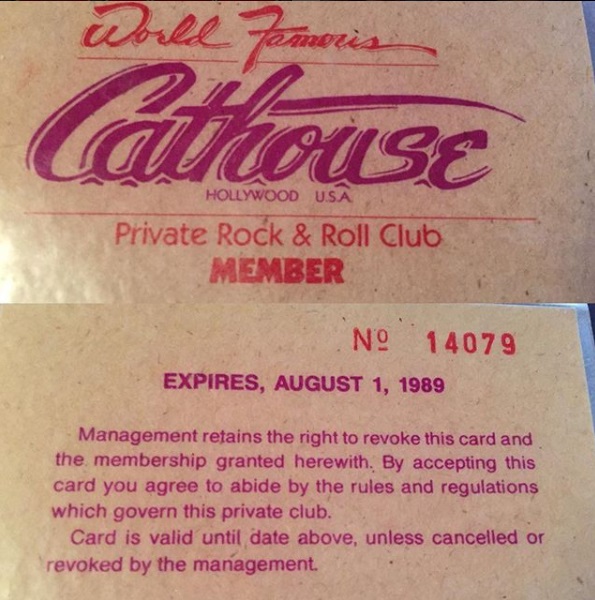 Guns N' Roses, Faster Pussycat, Love/Hate, Sea Hags and Motorcycle Boy were more the norm there.
The dirtier, sleazier biker types.
I still have my Cathouse membership card from 1988. 
Upon arrival there were usually 2 lines.
A VIP line, for people who were on guest lists.
We were never on the list at the Cathouse.
Then a second line, down the block with the regulars waiting (to pay) to get in.
We would stroll up towards the front door and Riki would always be there.
Usually with Keith, and a few other door guys – all dressed in leather Cathouse colors.
Kind of like a Hell's Angels looking vest.
We would stand around, trying to look cool and eye up the line.
On occasion Riki would spot us and then kind of give his door guy a nod, "Hey, let them in" as he motioned towards us.
Even though we weren't Riki's type of band, he knew Tuff was becoming a force with sold out shows, press and of course – the girls – girls loved us.
So we'd get a wrist band, the little velvet rope thing was opened and we strolled into the best Cathouse in town.
Roughly a decade later Riki and I would become much better friends. After running into each other at a Vans Skatepark of all places.
So I walk in and head straight to the downstairs bar.
There she was – my favorite bartender Lisa.
"Hey, when are we going on that date?"
This was the same thing I said to her countless times since first meeting her many months earlier.
But tonight, the response was different.
"How about tomorrow night?" as Lisa pours me my usual orange juice.
Me, "Huh?"
"Yeah, tomorrow. Does 7 o'clock work for you?"
Clearly she's just joking with me.
As I stand there kind of speechless, and muttering to myself.
Lisa then hands me a pencil and a piece of paper.
"Give me your number and address. I'll be at your place – 7 sharp."
I am elated but sure this must be a prank or something.
I nervously write down my address and number.
She looks at the paper and reads it back to me, "Woodman Avenue in Sherman Oaks… great I am in the Valley too."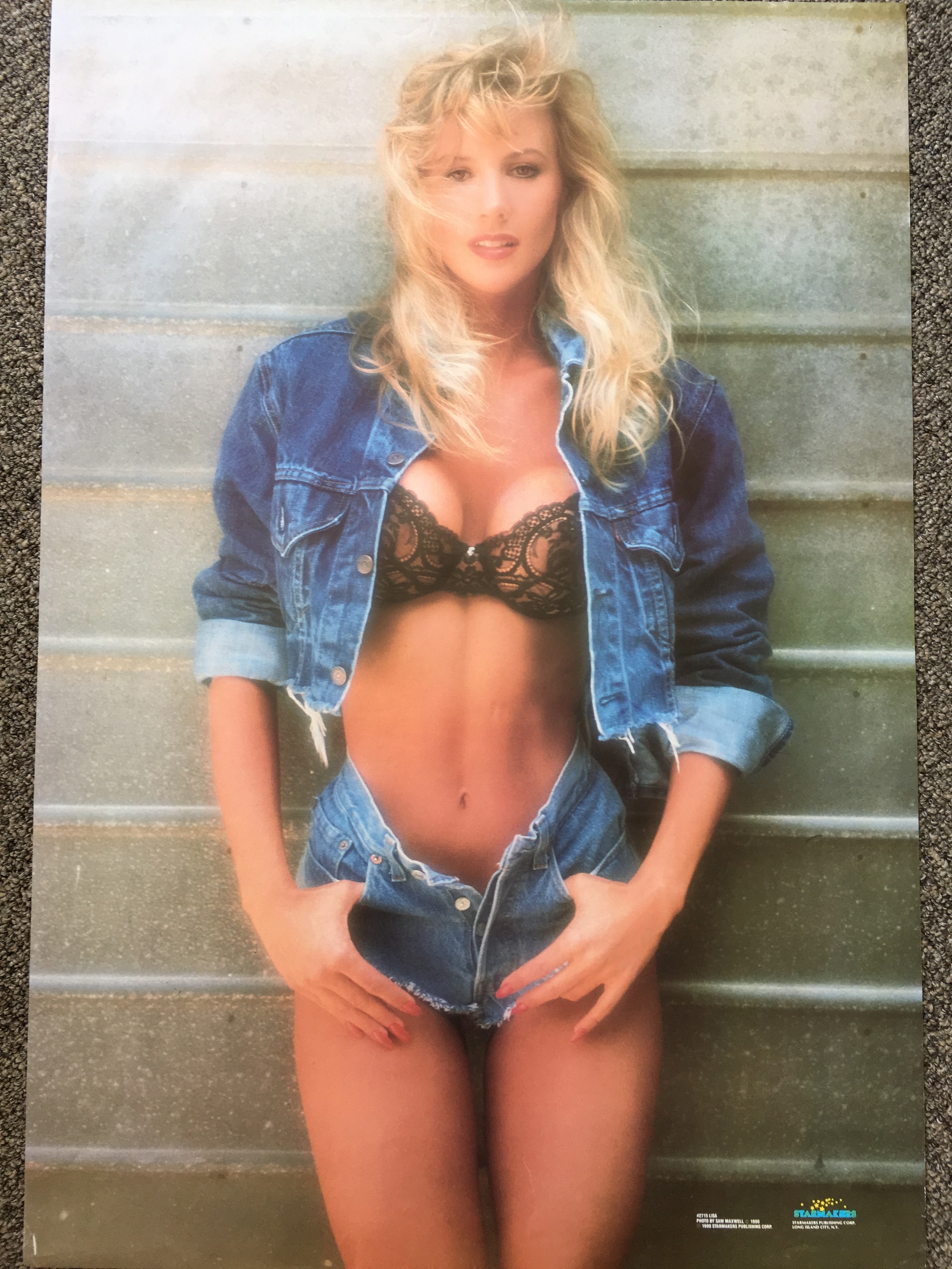 The night goes on and I am trolling around the club, flirting with girls and spotting rock stars.
But about every 45 minutes I would stop back at Lisa's bar.
"So, are you seriously going to come over tomorrow night?"
"Yes sir. You going to be there, or am I getting stood up?" she replies.
"No, no, no. I will be there."
The night ended and soon I was headed home.
Another one of Lisa's posters from Spencer's Gift Shops. 
The next night (Wednesday) arrives and at 7:00 sharp, Lisa knocks on our apartment door.
I open the door to my new friend and I am kind of in shock she showed.
We spend the night talking, or more like…I was talking and she was listening.
I am guessing there was an innocence that I had, and for whatever reason… she liked me.
There was something different about her, and my guess, she thought the same about me.
We clicked.
Neither of us smoked and neither of us drank.
Except she would occasionally have a glass of wine.
We didn't do drugs, no tattoos between us, no motorcycles and no kids either.
Also, we both liked to work out and go to the gym.
I had screwed around with a lot of girls, but Lisa was a woman.
She was mature and more adult-like than 99% of everyone I knew.
And I liked that.
I felt really comfortable around her.
Being around her was different than most of the other 19 year old strippers I had befriended.
No disrespect to them, but it was a little more calm, relaxed and adult like when I was with Wonder Woman. Lol.
This was the start of something special and I knew it.
I felt really at ease with Lisa.
Safe even.
Lisa was about to go through a divorce, and I guess I was the rebound, or the bumper or whatever.
But that was okay with me.
Well except for when her husband (the massive body builder) found out about me.
He never did anything to crazy, but did leave a semi-threatening message on the Tuff Hotline of all places.
"Hey Tuff guy, this is Lisa's husband…" and some other drivel.
Thanks for calling, Delete! 😉
Never heard another word from him.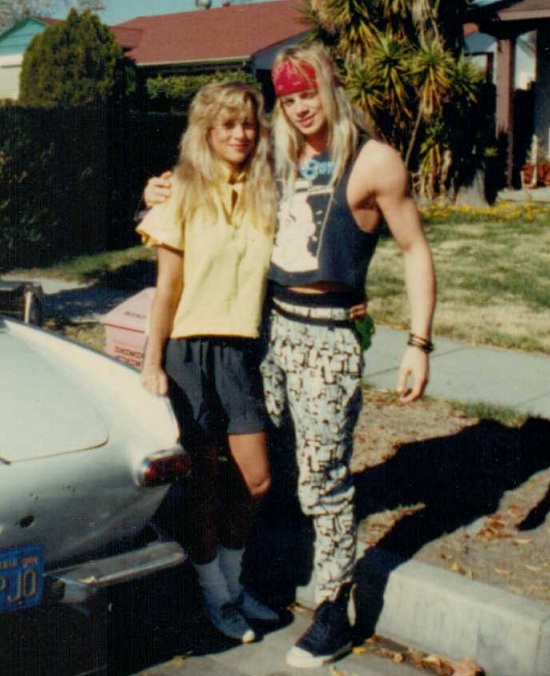 Lisa and Stevie complete with fanny packs. Also rocking a BulletBoys tour t-shirt. Probably on our way to Gold's Gym circa (late) 1988 or 1989.
Lisa and I began dating, or hanging out regularly and this went on for some time.
Months turned to a year, and then another.
I recall getting ready to go on one of our Tuff mini-tours.
She called me and said she wanted to see me before I left. So we had a little date.
Golds Gym, some Italian food after at Sabatino's in North Hollywood and back to her apartment where we'd fool around.
We went to Gold's often, and I ran into my friend Bobby Rock there more than once.
As I am getting ready to leave for 1 of these little tours she tells me, "I made you a care package for the road."
I am excited as she hands me a bag.
I start to look through it.
There are granola bars, vitamins, cough drops, condoms…. wait WHAT?
She didn't even say anything, just kind of smiled at me with that Motherly quality.
I am now somewhat embarrassed as I am putting the items back into the bag.
She gives me a hug, kisses me and says something like, "Don't get in too much trouble."
Truth be told, I wasn't completely faithful to Lisa, but in reality we never took an oath.
Besides I was in my early 20's and she knew I was like a kid in a candy store in my (new) band.
We were more than friends and dated for many years.
Lisa taught me so much, and I am forever grateful that she was part of my life.
We actually met up and said hello when Tuff last played M3.
She is now Dr. Lisa, happily married and lives on the East Coast.
And she looks as stunning today as she did 30 years ago.
Lisa and I remain dear friends to this day.
——————————————————
Troubadour stuff.
This club and the house booker Gina B. were very good to us  over the years.
As years went by, in addition to the gigs we played – we also attended many epic shows here. And not just local band shows either.
With the band's history and friendship with Jason Newsted dating back to his days in Flotsam & Jetsam, we also attended Metallica's show here.
The band played a few secret shows here earlier in 1988 and we were on the list.
Tuff would be guests at many other Metaliica shows and even in studio. More on that in future writings.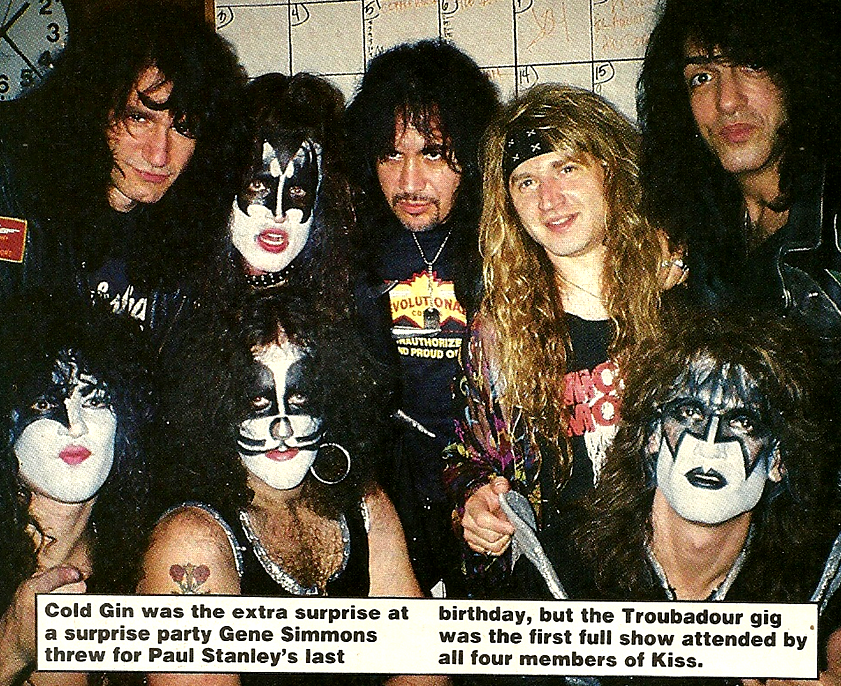 It's safe to say it was a combination of both Newsted's friendship with Michael and Jorge.
Add to that, the fact that Gina B. and Eddie (Troubadour's owner) also loved our band.
At some point I will give you some more history on Newsted and Tuff.
There are definitely some interesting stories.
We were also in house and witness to the Cold Gin show that Gene Simmons and Paul Stanley attended a few years later (1992).
Cold Gin with Kiss at Troubadour circa 1992.
It was kind of funny as Gene and Paul, along with Bruce Kulick and Eric Singer sat up in the balcony.
And the Kiss Army fans would be rubbernecking all night long saying stuff like, "Paul is singing along."
Many say them watching that tribute to Kiss show was the turning point for those 2 realizing, "We need to put the makeup back on."
This show was talked about in the metal magazines at the time, and is also noted on various Kiss website timelines.
For those who don't know, the Cold Gin band included Tommy Thayer as Ace Frehley.
This was years before he joined Kiss as an assistant – not the guitarist. That came later as well.
Also, on bass was Chris McLernon of Cold Sweat and Saigon Kick fame as Gene Simmons. The drummer was Jaime St. James of Black N' Blue as Peter Criss and yes, Jaime played drums.
And the guy who played Paul Stanley was Anthony White.
White was originally the drummer in Mark Slaughter's band Xcursion pre VVI days and also played in Mark Ferrari's project Cold Sweat.
Here's a Troubadour fun fact: I met Martika here one night and she gave me her phone number.
Yes, Martika, as in the young girl singer who sang that song "Toy Soldiers".
It was around the same time frame that her song was a huge hit as well. I never called, guess I was too busy with rocker chicks.
Over the years Tuff would perform at Troubadour many more times and be guests at super cool events.
How crazy to think, John Lennon even partied there and was thrown out for being drunk and disorderly.
I have so many awesome memories of Troubadour that will never be forgotten.
—————————————-
Welcome to the Julie.
I wanna mention another girl I had a little friendship with.
Her name was Julie, but at her job – she went by the name Angel.
Julie was a dancer had dirty blond stringy hair, an amazing body and well, most of you reading this have seen her before.
I am almost positive, that every person reading this, has seen her face.
Julie was in the debut Guns N' Roses video for "Welcome To The Jungle".
You see, she use to date Steven Adler, and is sitting on the bed with Steven (behind Axl) in a few scenes.
I don't recall where I first met Julie, but I am sure it was a random "Hey, want a flyer?" type of thing that grew from there.
Julie was very independent.
She had her own apartment and she seemed like a bit of a hippy.
I recall one night she called me and invited me over.
It was somewhere in the Valley, maybe near North Hollywood.
My memories of that night are her burning incense and there were beads hanging in the bedroom doorway.
Something else that stands out to this day.
Julie had the smoothest pussy I had ever licked.
I guess she had waxed it.
Remember, this was 1988 and a lot of girls still had hair down there, or were shaving it.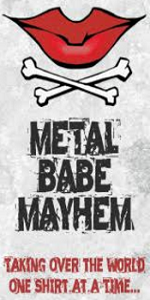 It was seriously the smoothest pussy EVER!
I was like, "OMG! This is amazing" as I ate her out looking up at her flat stomach and hip bones.
We had sex, ate some food after and fell asleep.
Julie seemed like a bit of a partier too, and I was a 'good boy' except for being slutty – so I don't think we were the best match.
I vaguely remember her smoking a bong load or two and then getting undressed.
At some point after our night together my other dancer girlfriend Jennifer found out about it.
The one who would let me drive her pink TR7 and I would fuck her roomate while she was gone Foxy Boxing.
Yeah… that one.
Let's just say she was not happy with me, or Julie.
I think they may have even stripped at the same club for a while.
Oh well, these were the struggles of banging chicks in the heyday. Lol.
But all these years later…thanks to Facebook, we still say hello here n' there.
Kids, bills, life and now we're all entering our 50's. Ugh.
Too bad we all couldn't live in 1988 forever.
Julie was awesome.
—————————————————-
It's now New Years Eve 1988.
Well sort of…
MTV is shooting an epic New Year's bash in Reseda California.
It's called "MTV's Big Bang '89"
They are filming it at the Country Club, but one small catch.
It's NOT New Year's Eve.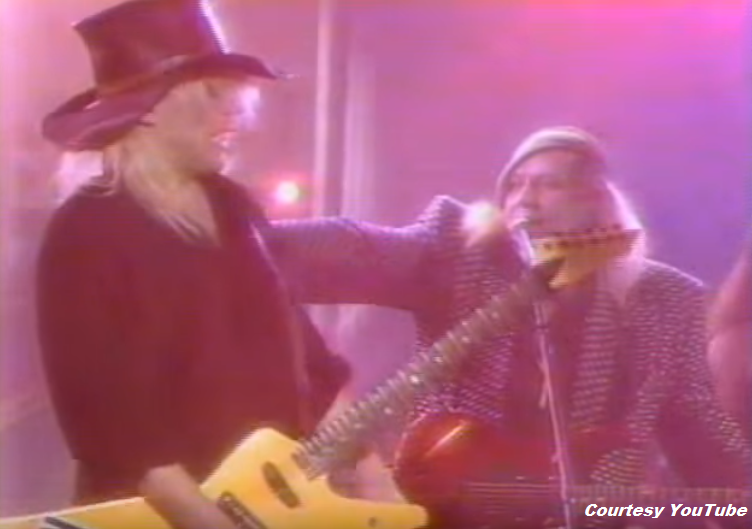 Matter of fact, it's not even December 31st.
Nope, it was filmed 3 weeks earlier on December 9th in the middle of the day.
So in short, the whole thing was staged.
The show was started and stopped, with a film crew who would instruct the audience, "Okay, so GO CRAZY now!"
This was repeated several times, and then they'd pan the cameras across the crowd.
C.C. DeVille and Sam Kinison jamming "Wild Thing" as the night's encore with Robbin "King" Crosby, Rudy Sarzo and others. 
It was a mostly invite only and industry crowd, so of coure Tuff were on the list.
The event was hosted by the hottest comic at that time, Sam Kinison.
Also co-hosting was MTV Veejay "Downtown" Julie Brown.
Musical guests included The Escape Club, Hall & Oates, Bobby Brown, Vixen, Poison and Robert Plant.
It was a fun time, but obviously way before modern technology with everything being shot and edited weeks before it aired.
Good for you, I found a youtube clip of the show which is added below.
Enjoy 1988 as it comes to a close.
—————————————-
Next we enter 1989…
Tuff are now getting so big that we are being offered slots supporting bands at even bigger venues, like the Santa Monica Civic Center.
I will also detail my first meeting with Sebastian Bach of Skid Row at an Orange County club show.
It turned out, he already knew our band and told me his girlfriend (Maria) loved me. This one is interesting….
Tuff will also do our first ever cross country (kind of) Mid-West tour. In a tour bus of course.
Stops include St. Louis where we meet Broken Toys (aka KingOfTheHill) and Minneapolis where we open for Slave Raider.
We also hit up The Thirsty Whale in Chicago, Iowa and Wisconsin where we almost open for House of Lords and Blue Oyster Cult.
Tuff will also record our second ever demo which includes tracks like "Good Guys Wear Black" and "Sinner Street".
Stay tuned because, "I am going back to …. Eighty Nine!"
Stevie Rachelle
Message from the author.
People have said to me for years, "You should write a book, I'll buy it."
That's not likely going to happen… not anytime soon at least. But if you are down with my blogs, my band or my various projects – I say thank you. 
I have self-released roughly 50 projects on CD. Cassette, VHS, DVD and Vinyl since 1994. All on my own. Without any label support. None. 
I have also kept Metal Sludge alive, afloat and online since 1998. For Free. You cannot imagine the workload a website of this magnitude can be.
No Kickstarters, no Go-Fund Me, and no Pay Me now and I'll make a CD in a year and send it to you later. 
I am also self-managed, self-booked (most of the time) and 100% self reliant. A 1-man gang. 
If you want to support in anyway, buy a CD or Vinyl record from me, or a T-shirt. Or send me something direct via Pay Pal.

I am not begging. I am not sick and no hospital bill. Nope, just continuing my service to the fans that support my Rock N' Roll. 
My direct Pay Pal email is Sludgeceo@gmail.com – send a dollar, send ten or send fifty. Send whatever you like, or nothing at all. 
Many independent websites have Donate buttons, Metal Sludge has NOW added one, Top Right of this page.
No pressure, but hey, it's an option if you care to do so. 
Thank you for all your loyal support of my projects.
There is more to come, more blogs and more music too. I have something in the can now it just hasn't been packaged just yet. 
Thank you again and all of your support is greatly appreciated. 
Stevie Rachelle
Read my previous blogs linked below, numbered and dated.

Entry #1  How I Made My Way To California, 31 Years Ago Today  (June 25th 2018) 
Entry #2  My First Meeting With Tuff, "Is That All Your Real Hair?"   (June 29th 2018)
Entry #3  Tuff audition, Jim Gillette screams, a near fist fight & our debut show  (July 5th 2018)
Entry #4  The Metal Years, Famous People, Cocaine, Kiss & Sex with a Miss Gazzarri's Dancer  (July 14th 2018)
Entry #5  Guns N' Roses, Del James, 1988, Sound City, Strippers, Crabs & You're Fired!  (July 30th 2018)
Entry #6  Summer on Sunset, Vinnie's Invasion, Tracii's Glue Gun, Vain & Sex by a Dumpster (August 11th 2018)
Entry #7  MTV's NYE Big Bash, Riki & Taime's Cathouse & My Girlfriend was a Poster at Spencer's (August 20th 2018)
Entry #8  Jon Bon Jovi, Sebastian Bach, Rick Rubin, Howie Hubberman, BulletBoys & Gazzarri's (Sept. 16th 2018)
Entry #9  Summer Tour '89, Andy McCoy, Def Leftovers, Max the Model, Z-Rock, Tommi Gunn & Lit (Oct. 10th 2018)
Entry #10 Goodbye 1989, Jessica Hahn, Skid Row, Martha Quinn, Young Gunns, Flyer War & Cock-Rings (Nov. 9th 2018)
Entry #11 Hello 1990, Texas, Britny Fox Tour, Strippers, Hells Angels and Atlantic Records signs Tuff (March 24th 2019)
Entry #12 Ready to Record, Howard Benson, FM Station, Jani Lane, Court hearing & my 1st Playmate  (June 2nd 2019)
Entry #13 Recording our Atlantic debut, Bret Michaels, Kane Roberts & Sex is fine, but no sleepovers (Aug. 27th 2019)
Entry #14 New York City, Mixing our Record, Publishing Deal, Video Shoot , Cherry St. & Tigertailz (March 25th 2020)
Entry #15 Hello MTV, The Nelsons, Jason Newsted, U.S. Tour, London & our Stolen Ryder Truck (May 19th 2020)
Entry #16 Lita Ford, Jason Flom, 75+ Shows, Cocaine, a Lawsuit, Sweet F.A. & the Freeway Fight (July 29th 2020)
Entry #17 Hello 1992, Gene Simmons, More Money, Mike Starr, a New Bassist & Jason Flom II (March 20th 2021)
Entry #18 WildSide, Dee Snider, Tour Drama, Baywatch, New Label Search and Living in Reseda (Aug. 21 2021)
Entry #19 Michael Resigns, River Phoenix, Thirsty Whale, He's Got a Gun, Stolen Van & Danny Quits (Jan. 16th 2022)
Entry #20 1994, Northridge Earthquake, Kurt Cobain, RLS Records, releasing "Fist First" (May 2022)

Tuff @ Facebook –  eBay – Amazon– iTunes – Instagram – Twitter – Store – Discogs – YouTube –
Stevie Rachelle @ Twitter – Facebook – Facebook 2 – Intsagram –  Reverbnation – Metal Sludge – Donate –